Karanvir Bohra Talks About 2020 Being A Stand Out Year Because Of His New Born Daughter; Says He Will 'Rock And Roll 2021'-EXCLUSIVE
After welcoming his third child, a daughter, Karanvir Bohra talks about being grateful for 2020 and welcoming 2021. Read the exclusive interview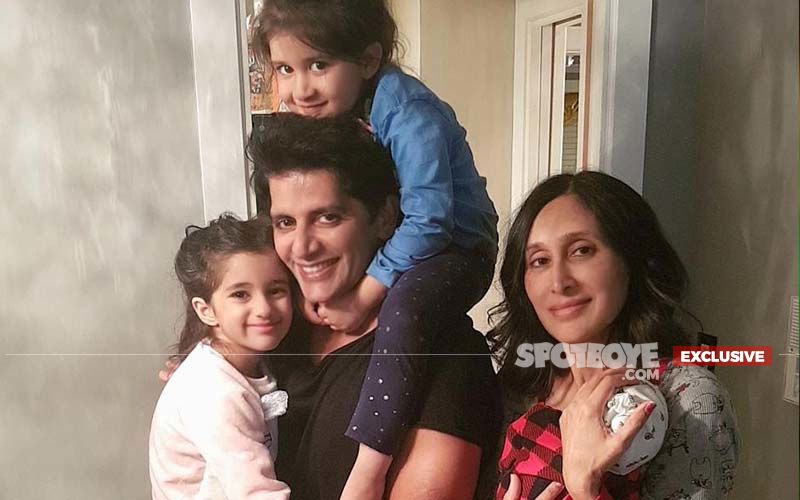 With successfully runs on the OTT platforms, Karanvir Bohra had a personal high too. Karanvir along with wife Teejay Sidhu welcomed their third child, a daughter, on December 20, 2020. Teejay delivered her baby girl in Vancouver, Canada, where her parents reside. Karanvir will be back home by end of January while Teejay will stay on for a few more months with her older twin daughters and the newborn. He speaks to me from Canada and talks about 2020 and the year ahead.


2020 turned out well for you?
I agree I couldn't have hoped for better. I look at the year with gratitude. I connect with spirituality. I count my blessings. I respect people. I do my best to be connected to the divine. And 2020 brought me closer to divinity. I had a new baby girl to add to my joy of fatherhood. However, I can't be selfish and say this year was great. This year cannot be called good by any yardstick. Not when the world was suffering, bleeding, hurting….you know.


What are your takeaways from 2020?
2020 reaffirmed my priorities in life. Work, success, worldly pleasures will come and go. It's your family that really matters. I am nothing without my family. There is nothing more important than family


One more reason in 2020 to be thankful for?
Yes, I have a third child!! I am so blessed. I am so thankful to God.
OTT versus Movie Theatres?

OTT has changed people's movie-viewing tastes. People realized that they can't do without entertainment. They want to be entertained when they are high, they want to be entertained when they are low. If not in movie theatres then at home. This is where the OTT platform made headway in 2020.


In 2020 we lost many stalwarts?
I saw this post of Neetu Kapoorji about her relationship with her daughter. And my heart reached out to Ranbir. He must be missing his father so much. No son should have to go through what he did at such a young age. My father was hospitalized in 2020 Diwali and only I know what I went through. It left me shaken.


We all have to go through it?
It is inevitable that our parents will leave us. It is heartbreaking to even think about it. Losing a parent is bad enough. But imagine what Sushant Singh Rajput's father has gone through….ooof! It is unimaginable to lose your child. It leaves you short of words.
How do you deal with the toxicity on social media?

It's always been that way. Even when the social media was not there, the toxic elements existed who couldn't bear to see lives happier than them. Yes, their number has increased. Just…screw them! Don't care about what trolls say. Constructive criticism makes you stronger. The rest, just ignore.


Your plans for 2021?
I am going to rock and roll. You wait and watch.





Image source: Instagram/karanvirbohra