Kehne Ko Humsafar Hain's Ronit Roy, Mona Singh And Gurdeep Kohli Reveal There's A Third Season In The Offing
As we sat down for a quick conversation with star cast of Kehne Ko Humsafar Hain- Ronit Roy, Mona Singh and Gurdeep Kohli, they bared their hearts out on the show and also revealed about a season 3 in the pipeline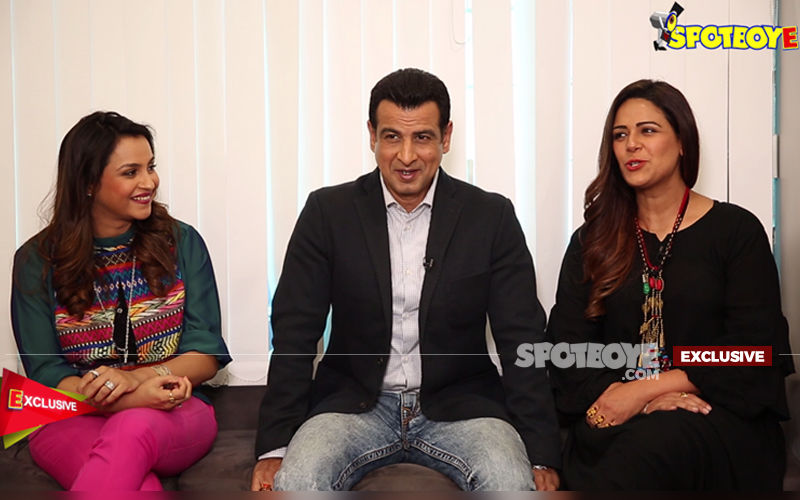 Kehne Ko Humsafar Hain is into its second season and the love triangle between Ronit Roy, Mona Singh and Gurdeep Kohli has been impressing the audiences yet again. So recently, we caught up with the star cast to know about the 5W's and 1H around the show. They were pretty candid in their responses. Watch the FULL INTERVIEW HERE:

What's the difference between working for a web series and for a TV Show?
Mona Singh: A web series doesn't go on for years. It's a 3 month work commitment. They give you a bound script. You get time to relax and also to prepare. Before you start shooting, you have workshops and rehearsals. If you talk about quality, it exists more on a web series than on a TV show.

When did you learn that there is going to be a sequel to Kehne Ko Hamsafar Hain?
Ronit Roy: When the first season released, it turned out to be very successful. When we were discussing during the first season and also at the contractual stage, it was very clear that there will be a second and a third season too. Like, we are in the second season but feelings for season 3 are already there. Whenever we speak to our boss Ekta Kapoor, we get the feeling that yes, it is happening!
Why should the audience watch Kehne Ko Humsafar Hain 2?Gurdeep Kohli:
People should watch it because they hardly get to see mature love stories in serials. And Kehne Ko Humsafar Hain is a beautiful take on a mature love story. Hence, it is resonating with people and they are accepting it well. People have already given so much love to the first one. So they should watch season 2 as well. In fact, I feel 5-6 seasons should be made.
Where is the future of OTT in India with its natively created content?Gurdeep Kohli:
Digital space is the future because you have so much content and you can watch the shows at your own will, as per your convenience. So what could be better than this?
Who convinced you to act in Kehne Ko Humsafar Hai 2?Ronit Roy:
I didn't need much convincing. A, it is from Ekta Kapoor's stable. I owe allegiance to her and her company. At least 80-90 % of my career levels have come from her. The serial has a great production house, great platform, great story and a great cast. So what's there to think in it?
How will the audience's perception change after watching the show? Mona Singh:
See, no one is here to change perceptions. We are here to create content and give people something that they miss watching on TV. But yes, if they get inspired by our show then it's an added bonus. Because when our show went online and not on-air there were a lot of personal messages that I got especially from women saying, 'Oh this is my story and ohh this is me. What is going to happen next?' So as long as people can relate and touch the hearts of others, it really matters.
Image Source:- Spotboye Team