Khatron Ke Khiladi 11 Contestant Rahul Vaidya, 'Rohit Shetty Sir Made Me Sing In Almost Every Episode'- EXCLUSIVE
Rahul Vaidya is in Cape Town as he is shooting for the stunt based reality show, Khatron Ke Khiladi 11. We caught up with him for a quick chat to know how's it going for him there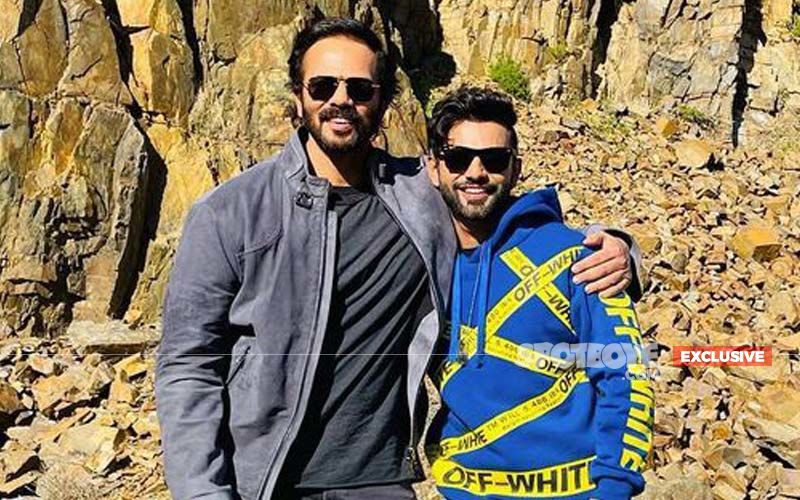 Popular singer Rahul Vaidya, who also became the first runner-up of Bigg Boss 14, is currently challenging his fears as he shoots for Khatron Ke Khiladi 11 in Cape Town, South Africa. We managed to reach out to him for a candid chat and here is what he shared with us. Read on;
How is life in Cape Town?
The life in Cape Town is very hectic. We don't even realise when are we sleeping and at what time we are waking up.
What difference do you see between Bigg Boss 14 and Khatron Ke Khiladi 11?
Obviously there is a huge difference between Bigg Boss and Khatron Ke Khiladi. That show is more about your mental game but here everything is how well do you perform physically. This is about how strong or fit you are.
Are you missing home?
I miss home a lot. I have been barely getting time to speak to my parents and Disha. By the time I comeback to the hotel, I am so tired that I hardly speak to them for five minutes. And at times I sleep while talking to them. So, you all can understand how tiring this whole thing is. I am just awaiting to comeback and meet them.
How are you planing to make up for this?
The only thing I will be doing to make up for this is to spend enough time with my family and Disha. Also, a few friends who I miss here. I want to go on a long holiday where I don't have to get up everyday at 6 or do anything. I just want to chill at least for a month.
Did you make any special friend here?
There is not one special friend. I bonded with everybody here. We had great time together.
One phobia you over came after participating in Khatron Ke Khiladi 11?
Water and why am I saying this, you will know when you will see me perform stunts. In fact, after coming here I have realised I also have another phobia which is height.
Did Rohit Shetty make you sing anytime?
Rohit Sir asked me to sing in almost all the episodes- I am performing my stunt or not, I was singing. He keeps telling me Rahul kuch gana sunado. Once we were in a train and he actually made me sing 'Gaadi bula rahi hai'. We have a lot of such fun moments together.
Image source: Instagram/rahulvaidyarkv