Kushal Tandon's Real Life Bebaak Moment: 'Saving Jennifer Winget From Fire'- EXCLUSIVE
Here's a candid conversation with Bebaakee actor Kushal Tandon about the show's finale, his real life Bebak moments, future shows and more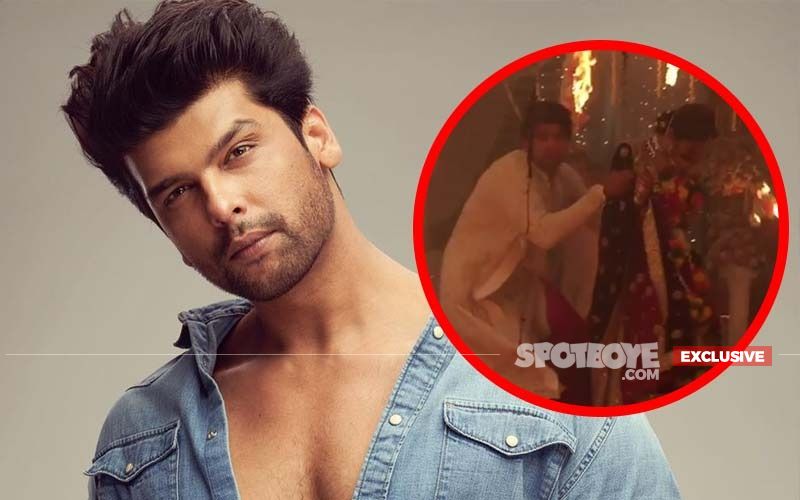 Kushal Tandon who has been receiving all the praises for his character of Sufiyaan Abdullah in Bebaakee had an exclusive chat with us on the season finale, his Bebaakee moment in real life and wanting to do a show like Mirzapur now. Read on:
What sort of response did you receive for Sufiyaan Abdullah?
Sufiyaan Abdullah is a great character. Any actor would like to play this role. And I got a very good response for the character from the beginning. But the real Bebaakee will be seen now. I have thoroughly enjoyed shooting these scenes. And I am sure fans will cry with him this time.
So you are taking the viewer's on an emotional ride?
People will get to see my Bebaakee but at the end everybody will cry for Sufiyaan. In the further episodes, he is just drinking from morning to night, burning beds, houses to rooms, cars and throwing away money.
How do you see the character of Sufiyan?
60% I am Sufiyaan. When Ekta Kapoor Ma'am offered this character to me, she said she never thought of anybody other than me. He is a guy who is committed to his work and doesn't believe in love because of his earlier issues. In the show, he has seen his mother suffer because of some other woman, so he has trust issues with girls. He uses girls like food and considers sex as a necessity. So, then that guy starts loving a girl who manages to break that wall. So, "how can she go back?" is Sufiyaan's attitude. Sometimes, you do feel that what is Sufiyaan doing but then there is brocode that how can his girlfriend get married to his best friend and stay in the same house.
What is that 40% in Kushal which doesn't agree with Sufiyaan?
Kushal will never go to that extent for a girl. If the girl wants to go or sleep with my best friend, then please do so.
What is Kushal's most Bebaak moment in life then?
That was during Beyhadh, when I saved Jennifer Winget from fire while we were shooting for our marriage sequence. Jal jaati vo as set pe aag lag gayi thi. So, I think that was Bebaakee. When you don't care about yourself at all and do things. I got myself burnt too. Also, during boys hostel days, I have done a lot of Bebaak things.
The season has come to an end. How much are you missing your co-stars?
When you work for a show, the team becomes like a family and this show went on for almost one year. It started in November last year and got wrapped now. Emotional touch is almost there but you have to move on. And I have a feeling that the second season might also happen as it has ended on such a note. So, I am sure I will meet them soon.
So, we should expect a season 2 of Bebaakee?
There is no announcement but if a franchise is good enough, I think they usually come up with a sequel.
This was your third web series in a span of two years. Do you feel the web space has accepted you completely?
I just want to do good work, it can be on whichever platform. OTT is definitely a good platform to work as it's finite and more planned. But that doesn't mean I have quit TV. I will do something of my choice. Like after Ek Hazaaron Mein Meri Behna Hai, it took me 4 years to do Beyhadh. Anything interesting comes my way in TV, Bollywood or OTT, I will definitely do it. I am not in any rat race. I am a very content person and a competition to myself. I have opened up a new restaurant too, so I am giving my time to that also.
What sort of roles usually get offered to you?
The kind of role which I am doing- as a businessman, lover boy, a passionate lover. But I want to do something like Mirzapur now. Grow beard and not brush my hair, talk hindi and abuse holding a gun in hand. I am from Lucknow and know the lingo. So, I would love to do something raw and shoot in UP in winters. I really want to wear pathani, hit 2-4 thappad to somebody and have some heavyweight dialogue scenes.
Kushal wants to be a hero at the end or is ready to play a villain?
It's not like I am not ready to play a negative character but I believe in today's time, there are characters which are not heroes or villains. Any good or meaty role would be enough for me.

Image source: instagram/therealkushaltandon,youtube/SpotboyE