Ridhima Pandit Speaks Out, 'Why I Lost Khatron Ke Khiladi 9 To Punit Pathak And Aditya Narayan'
In a candid conversation with SpotboyE.com, Khatron Ke Khiladi 9 finalist Ridhima Pandit rewinds on the recently concluded season of the reality show and explains why she thinks she could not topline it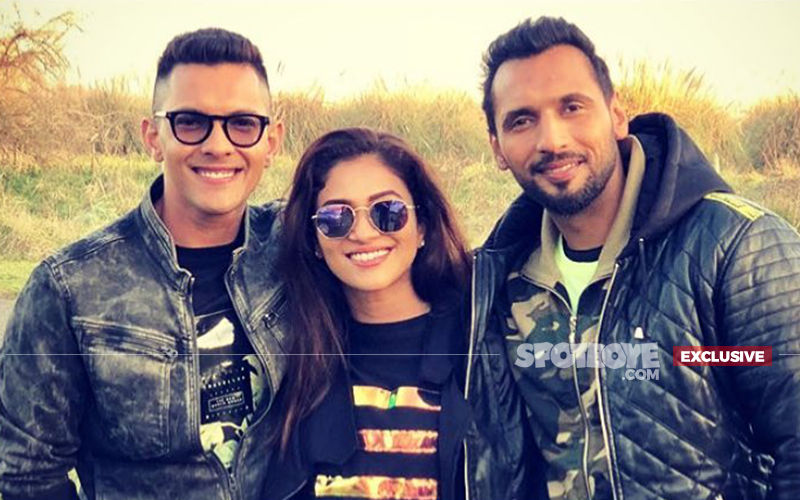 Khatron Ke Khiladi Season 9 came to a close recently.
Punit Pathak bagged the trophy
, defeating finalists Aditya Narayan (first runner-up) and Ridhima Pandit (second runner-up). While the winner expressed his excitement over his victory, we decided to get in touch with Ridhima, to know her journey on the show and also how does it feel to reach the finale and not bag the trophy.
She started off by saying, "I remember I had a fight with my sister when I was new, she said, 'Max, you will last 2-3 episodes and you will come back.' That means, you are trying to tell me that I will be the first person to be eliminated. I said, 'Shut up, I want to last for atleast 10 out of the 20 episodes.' But, when I crossed those 10 episodes and reached the finale, I couldn't believe it. I feel proud of myself that I reached so far. It wasn't easy. I was lucky to reach this far."
Then, she discussed her weak areas by saying, "I have certain weaknesses like, for one, I'm claustrophobic. I couldn't completely rid myself of that fear and due to it, I even aborted a couple of stunts." She was all praises for the boys- Punit and Aditya. She stated that they never aborted any stunt and claimed that she wasn't as strong as them.
Speaking of the finale task, Ridhima said, "I know for a fact that maybe I could have won it in the last stunt because it didn't need physical strength as such. I had to jump from the car to the truck, and open the lock. I was very calm. When I tried opening the carabiner, it didn't open that's where I lost out on time and I was almost in tears." She further added, "No excuses, I think they were definitely better than me. In fact, so many times I got Punit and Aditya in partner tasks, and they have been of great help. Definitely they are stronger than me. The finale stunt was very nice. I could have won it actually."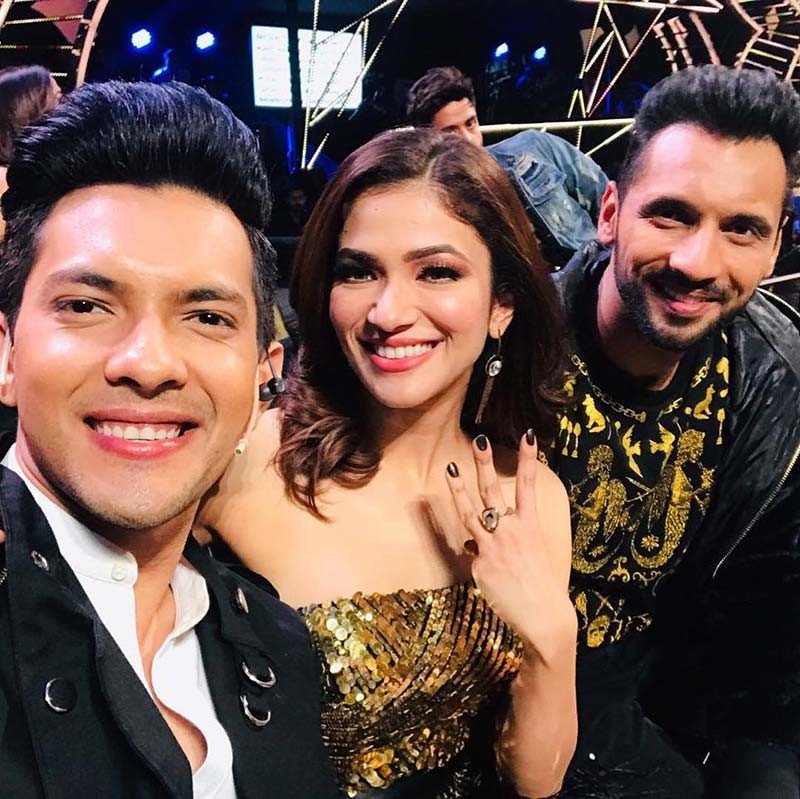 Ridhima Pandit, Punit Pathak With Aditya Narayan
Then, we prodded her to speak up on reports of Aditya bagging the winning trophy. "Nobody can predict that. When we are performing a stunt, we are at huge distance from everyone. None can even see clearly as to what's happening exactly. Only the crew keeps a tab of the time."
Finally, she summed it up by saying, "My answer to my defeat is simple, Aditya and Punit were better than me throughout. I became better and stronger towards the end. They were consistent. Akshay Kumar even said, 'I have seen your journey, you're in top 3 great you could have won also. Now, next season try to win.' So Rohit Shetty laughed and said, 'Oh my God, now again I have to deal with these people.' Atta girl, Ridhima!
Image Source:- Instagram/ridhimapandit