Saumya Tandon Exults: My Newborn Baby Is My Best Work And It's A Home Production!
Bhabi Ji Ghar Par Hain Actress Saumya Tandon is blessed with a baby boy. We at SpotboyE.com were very happy for the actress and quickly engaged in a chat to know how it all panned out. Here are her words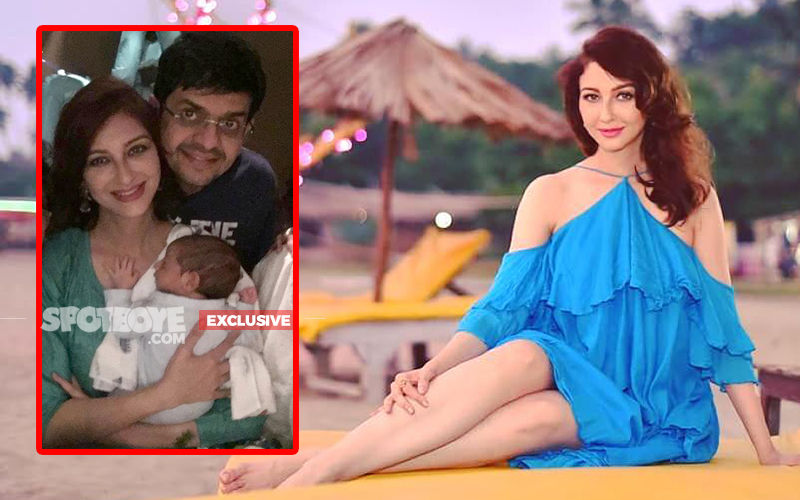 Was it a planned pregnancy?
It was unplanned. It was quite a surprise. My health was weak initially. Unfortunately, I was unsure at that time and the news came out in a very wrong way. That is the reason I didn't want it to be out there in the open as I was very ill. Anyway, all's well that ends well. But, I had not planned it at all. I remember a lot of people would tell me that do not disclose or disclose it, and it's quite silly because I feel when you talk about someone's health or someone's personal life, you don't know what situation the other person is in, so you can't pass judgments as to when is the right time. But, having said that, it's a part and parcel of being a public figure. But, people really supported me when I broke the news on social media. Even now, people are sending me lovely wishes. I'm really overwhelmed. I feel like this is my biggest achievement because I was working through my pregnancy and I had a bad start and now when I hold my baby, I probably feel this is my best work till now and the best part is it is a home production.

Have you thought of a name?
Not really, but I feel I should run a contest on social media that 'please suggest a name for my baby.' So many names have become common thanks to celebrity kids. So, I'm quite struggling with a name and my husband has some crazy suggestions.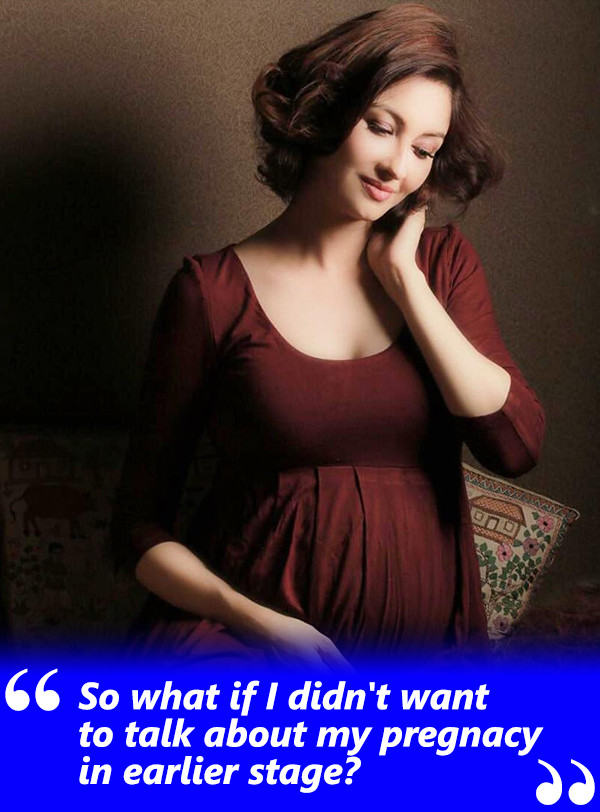 You wanted a daughter or a son?
Ohh, I wanted a daughter. I feel daughters are special. It's very cute to buy those bow dresses and all. I love dressing them up. But, when I saw the face of my son, I forgot everything about whether I wanted a daughter or a son. It doesn't matter as long as the baby is healthy.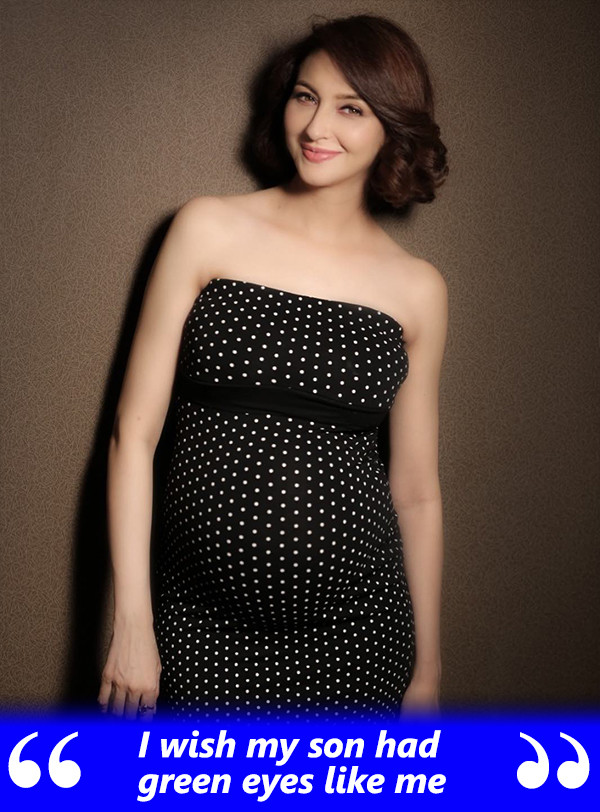 The baby resembles you or your husband?
I think he resembles my husband. I really wanted him to have my green eyes, but nahin hua.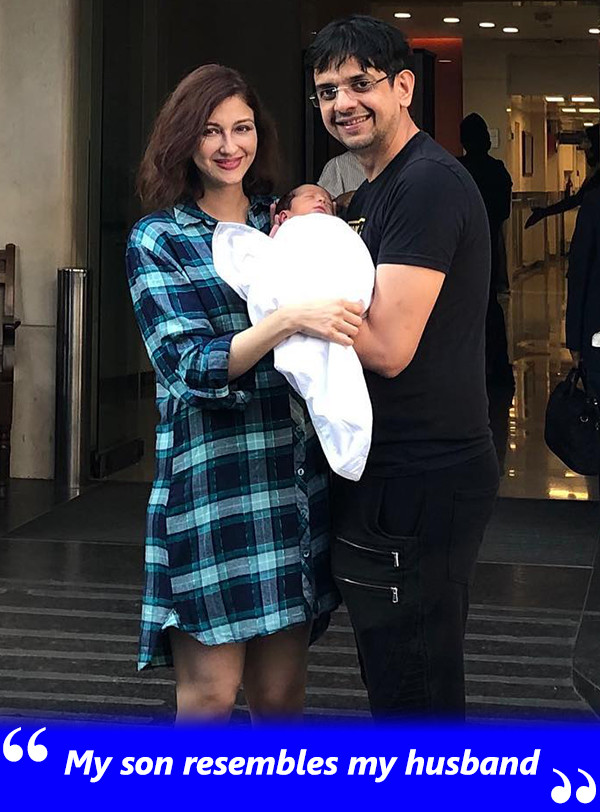 Had you done some baby shopping beforehand?
Yes, I had done quite a bit of shopping before the baby arrived, because there's a tradition in our family that until the baby doesn't arrive, we can't bring his/her clothes in the house. So, I had kept it all in my car booth because my mother didn't want me to bring the clothes home, till the time I didn't deliver. And I didn't want to disrespect her.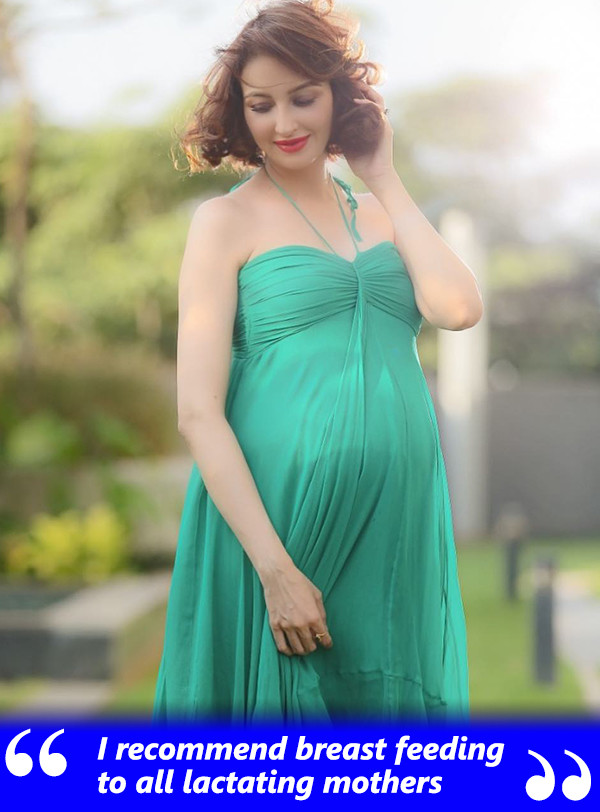 Do you plan to come back soon? Do you have house help?
Yes, I do have house help. I do plan to get back to work. Thankfully I have not gained weight because I was practicing Yoga thoroughly through my last three months. In fact, the day I delivered, I had done Yoga in the morning. I just gained 12 kgs and I lost 7 after delivery immediately once the baby was out. My baby needs me right now, so initial months I will be home, but I do plan to get back to work and it's going to be challenging. I really salute all those women who take care of their babies, take care of their houses, they are such warriors. We undervalue them a lot. My husband says that when you resume work i can take the baby to the sets. I can continue breastfeeding as much as possible. I recommend this to all lactating mothers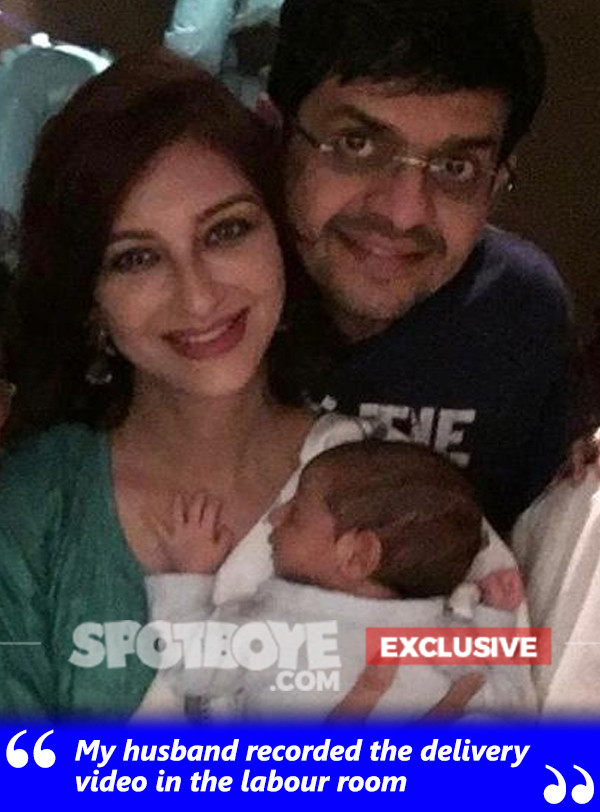 When the delivery was happening, your husband was waiting outside the labour room?
No, he was inside. He took a video and it's scary- but a treasure. While, I was crying, he was very happy and grinning. I was howling and in tears. It took 12 hours for me to get back to senses. My mother and sister were crying, they held the baby and were emotional. It's an experience of a lifetime.
Image Source:- Instagram/saumyas_world_