Shaheer Sheikh: I Don't Want To Become A Star, Like To Keep It Low Profile'- EXCLUSIVE
Shaheer Sheikh is entertaining his fans with his latest show, Paurashpur. We spoke to him about his role in the show and also about his Bollywood aspirations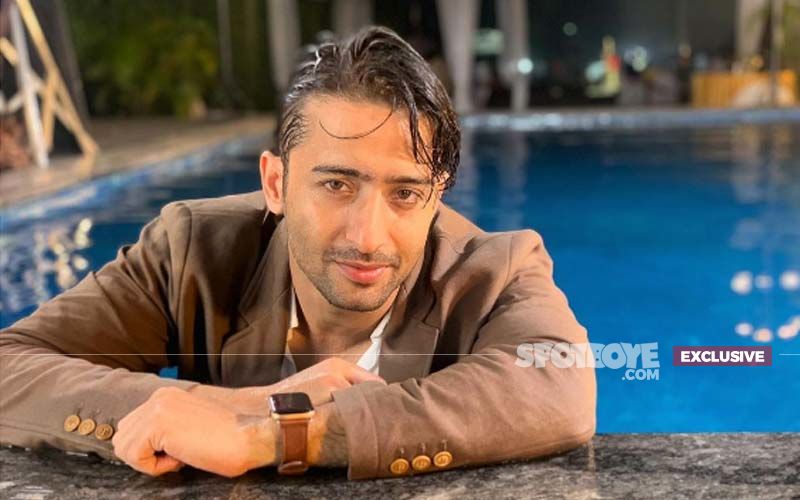 Actor Shaheer Sheikh, who is amongst the most popular names in the TV world, also enjoys an immense fan following in India and Indonesia. Shaheer, who has entertained his fans with his characters like Anant in Navya, Arjuna in Mahabharat, Dev Dixit in Kuch Rang Pyaar Ke Aise Bhi and Abir in Yeh Rishtey Hain Pyaar Ke, is finally making his digital debut with Ekta Kapoor's upcoming web series, Paurashpur.
While talking about his next move, the actor spoke how even after receiving so much fame, he doesn't want to be a star. Read on;
Do you feel Paurashpur was the right show to make your digital debut?
The moment when the show was offered to me, I felt this is the right opportunity and it's a good character. So I should do it.
We have seen you play a romantic hero, mythological and historical characters before, what should we expect from your character in Paurashpur?
In mythological or in historical shows, you have a character and you have to play that character. This is something which is totally new to the audience. People don't know anything about Veer Singh, so it's a blank canvas. We can create it the way we want to. It is not as challenging as playing a mythological character but it has it's challenges and hopefully I will be able to do justice and live up to the expectations of this character as there are so many big actors in the show.
The show definitely has a great starcast. Who were you most excited to work with?
I don't have a big part in the show. But I got the opportunity to do a small scene with Milind Soman sir, which I was also quite excited about. And of course, Annu Kapoor ji is a legend and everyone knows how amazing he is. I am happy with the fact that I am part of this project which has such a big starcast.
We hear your character has a shocking element in the series?
Well yes, but not in this season. To be honest, I don't want to mislead you with something. But this season doesn't have a lot of me. And hopefully in future, I may shock you or surprise you. Veer is an important character and has a major connection to the other characters but that you will get to see in the following season.
The show is talking about the subject of Men ruling the society. How much have we evolved since then according to you?
There are many changes. I don't know how exactly it was at that time. But when I was a kid and from the society I come from, I have seen how sometimes a woman can be suppressed. Their point of view doesn't matter. Everytime they assume that they are supposed to live like this. But from then to now, things have definitely changed and for better. I won't say that we have achieved what we wanted or how it should be but we are moving towards it. Respect and how much they give importance to their opinion or how we treat them has improved but we still have a long way to go.
What next?
It's a big responsibility on people who create cinema and to give the right message out there. And I would like to be part of more shows with a good message for the audience and at the same time, entertain them. But I want to do shows which talk about relevant stuff, issues which our society is dealing with nowadays.
Is Bollywood next on your mind?
I did two films in Indonesia. So that part got covered. I saw myself on the big screen and it did well also. I don't want to be a star. That is the thing I never dreamt of- becoming a big star. When I saw so much fame in Indonesia, I enjoyed it of course. But I feel if I keep it low profile, I am able to put the message out there. And be happy with what I am doing. I think that's more than enough. I would not want to be a big star. But I would want to stand up for the right cause.

Image source: Instagram/shaheernsheikh,youtube/SpotboyE