Shaheer Sheikh's FIRST INTERVIEW On Stepping Into Late Sushant Singh Rajput's Shoes In Pavitra Rishta 2: My First Thought Was, 'Mujhe Accept Hi Nahi Karenge Log'- EXCLUSIVE
Shaheer Sheikh is reprising the iconic character of Manav from Pavitra Rishta, which was played by late Sushant Singh Rajput in the original show. Here is actor's first interview on stepping into his shoes and more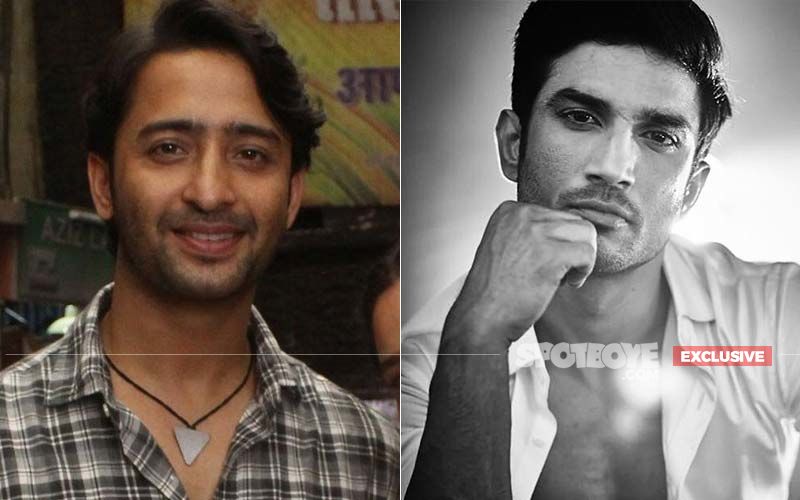 Television star Shaheer Sheikh is all set to step into late Sushant Singh Rajput's shoes to play his character of Manav in the digital sequel of his hit show, Pavitra Rishta. Shaheer, who is known for his acting skills, however confessed that he was nervous to accept the role as people would have very high expectations of it.
In the very first interview, Shaheer finally opened up about the apprehensions he had, how this opportunity came to him and what does he feel about the late Sushant Singh Rajput. Read on exclusively on SpotboyE.com;
Shaheer what was the response of people around you when you informed them about you stepping into Sushant Singh Rajput's shoes for Pavitra Rishta 2?
A lot of people told me that are you sure you want to do this character? Because it was a legendary character of such a hit show played by Sushant Singh Rajput. People will have very high expectations from you. I was anyway not very sure if I should take up the show and after hearing all such things, I started feeling even more nervous. In fact, the first thought I had was, 'Mujhe accept hi nahi karenge log'.
Then what convinced you to take it up?
Before this also I had come into a similar situation when Arjuna's character was offered to me in Siddharth Kumar Tewray's Mahabharat. And that time also I thought I won't be able to do it. Because there will be so many expectations from me as I had to play India's one of the greatest warriors on television. That time also I told myself I can't give up without trying and when this character of Manav came to me, I felt I am in the same situation again. With that show, I had learned that 'Koshish karne waale ki kabhi haar nahi hoti'. So, that's when I decided to say a yes and go ahead with this opportunity.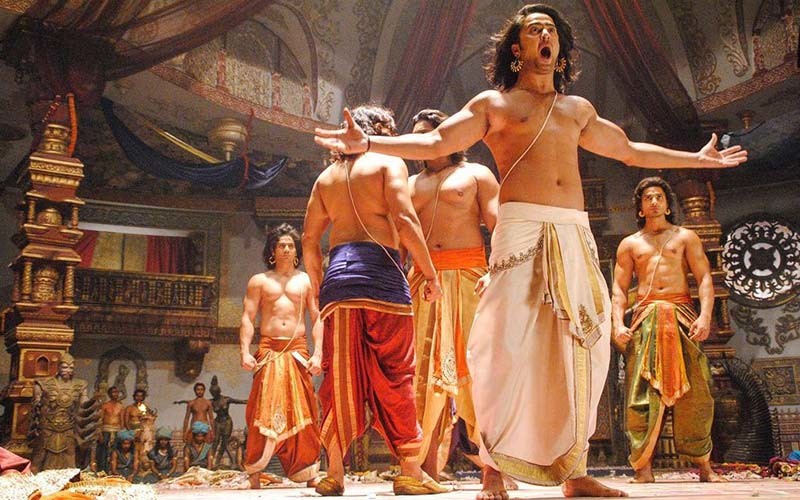 How long did you take to decide this?
For almost 15 days I was in dilemma whether I should do this or not.
Who was the one who thought you are fit to play Manav?
The casting director who had cast me for Daastan-E-Mohabbat Salim Anarkali had called me for some other show and this also. And I know that person for a very long time and I clearly told him no for Pavitra Rishta 2. The first reason was my show Kuch Rang Pyaar Ke Aise Bhi 3 had been delayed due to the pandemic and it was about to start around the same time and second reason as I already told you that I was not sure if I would be able to do it. But after a few weeks, he again called me and said that makers are insisting on your name as they feel you will be fit for it. So why don't you at least try? He was consistent that I should do it.
You are already shooting for Kuch Rang Pyaar Ke Aise Bhi 3, so how are you going to manage shooting for Pavitra Rishta 2?
That's the best part about digital. You have to shoot for limited episodes. This is for the first time I will be working on two projects at the same time. But as I had promised both of them I decided to do both. Although it was a verbal commitment, I didn't want to break my promise.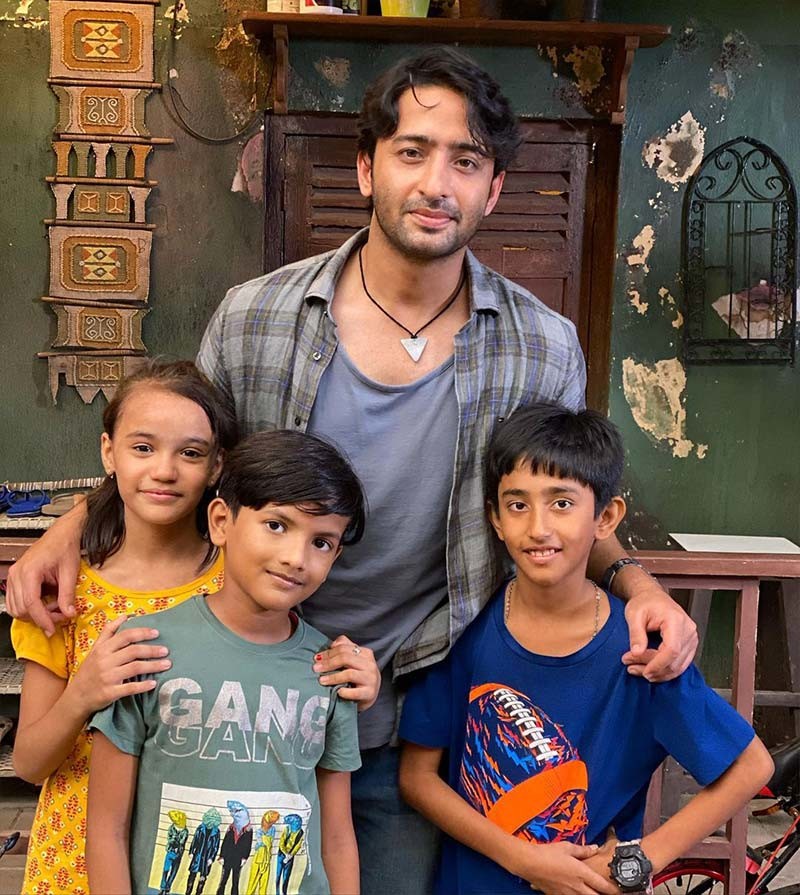 So we will be seeing you in two shows simultaneously for the very first time?
For now, the audience will just get to see me in Kuch Rang Pyaar Ke Aise Bhi 3, Pavitra Rishta 2 will take time to release. So, I can't comment on this right now.
Have you started shooting for Pavitra Rishta 2 also?
We have started shooting for the show but not full-fledged.
How has been your shooting experience with Ankita Lokhande?
We haven't shot together. We did meet on the sets during the photoshoot but we didn't get much time to interact.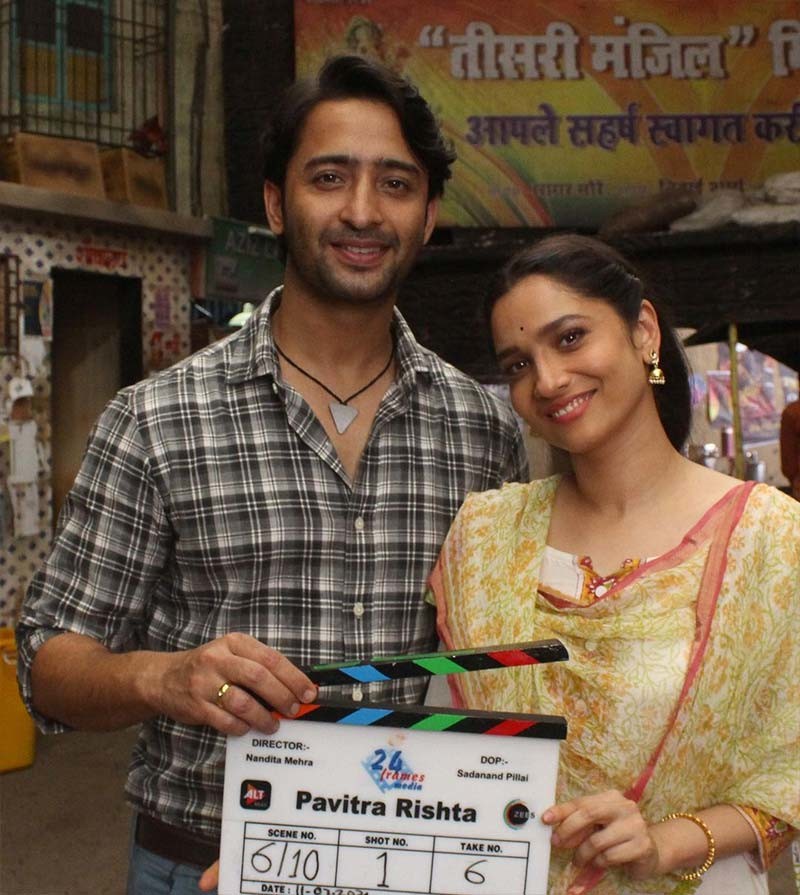 How much do you like your look as Manav?
I liked the look. In fact, I feel the look is perfectly designed for the character. But until I start facing the camera as Manav I don't feel I will get into the skin of the character. I will try to understand the emotions and do justice to the character.
Have you watched Pavitra Rishta?
Yes, I had watched the show before when it was on-air. When I met Aai (Usha Nadkarni) Ji I did tell her that I have seen you so many times onscreen in Pavitra Rishta and your look and the way you speak in the show is exactly the way you are in real life. I felt so good interacting with her. Because I had seen her so many years back and now when I am standing in front of her, it was a different feeling altogether.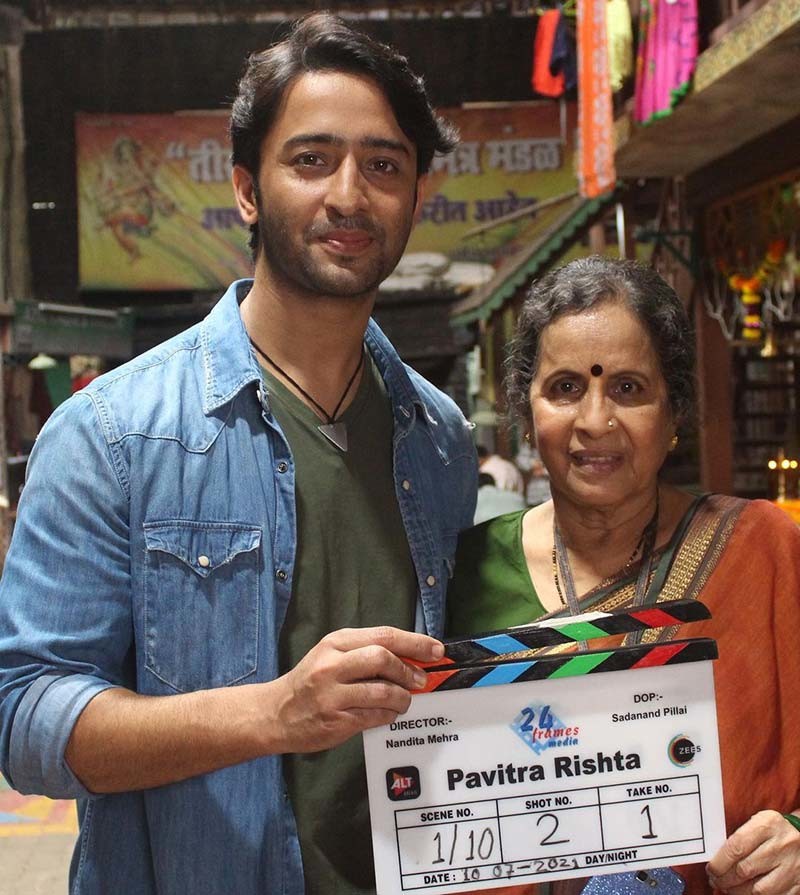 Did you know Sushant Singh Rajput personally?
I have met him twice but we didn't know each other personally. What I know about him is that he was the guy who took the risk of quitting his hit television show for Bollywood. To attempt something big in life you have to take a big risk which he did. For television actors like us, he opened a way there. In my recent post also I had mentioned that how his way of accepting challenges motivated me to take up this challenge. Maine ye socha agar meri jagah Sushant hota to vo challenge ko face karta, harta nahi, darta nahi.
Go on...
I remember during the release of Kai Po Che, a media person had asked me what do you think about it and I had told that he has opened the door for us. A long time back it was Shah Rukh Khan sir who did Circus on TV and ended up becoming a Bollywood star and now it is Sushant Singh Rajput.
Image Source: Instagram/shaheernsheikh/sushantsinghrajput