Sreesanth Reveals, "Surbhi Rana Held Dipika Kakar's Neck And Srishty Rode's Hair, But You Weren't Shown That"
Hear it from him. Sreesanth ko gussa kyun aata hai? What were his issues with Surbhi Rana, Rohit Suchanti and Deepak Thakur?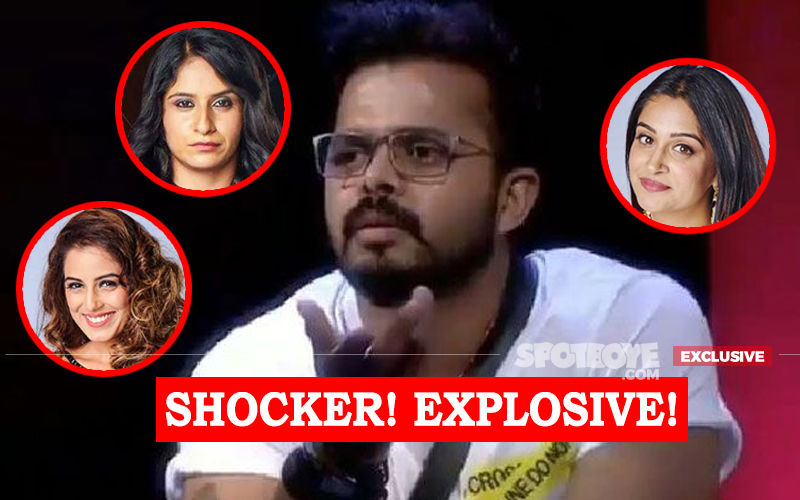 Here we go. Straight to Sreesanth. We need not tell you why we are talking to him, right?
Excerpts from the conversation:
So, how was the experience inside the Bigg Boss house?
I think Bigg Boss happened to me at a very important point in my career. It was important and I am happy to have been a part of it. I have no problems that Dipika Kakar won.
Frankly, I had reached a point inside the house when I eventually wanted the lights to shut off. I just wanted to go back to my wife and kids.

Oh, come on. Weren't you disappointed that you didn't win?
I won't lie that I didn't want to win. Of course, I wanted to win. It would have been great if it had happened. But trust me, when Dipika and I were about to enter the stage for the final stint, we both said to each other: Now, it doesn't matter who wins. We both have done what we had set out to do.
Honestly, I am very happy for Dipika. She deserved to win.
I had seen her earlier once, but never had any much interaction with her.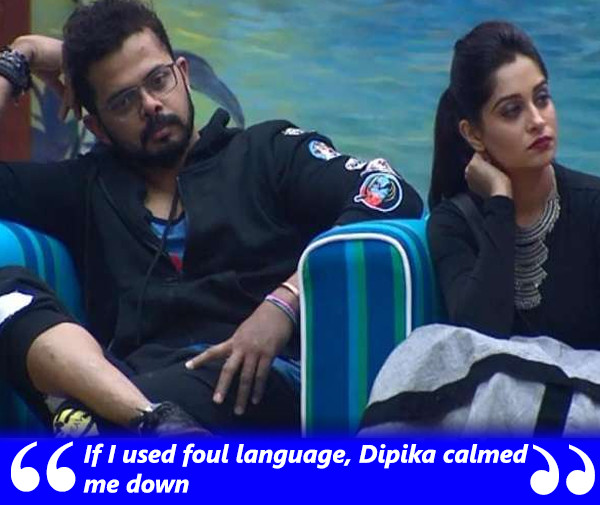 We supported each other in trying times. If and when she was upset, I supported her--- and even vice versa.If and when I got angry and used foul language, she calmed me down.
Do you think your anger went against you to determine the end result?
Remaining locked up inside a house for so many days has a telling effect on one's personality. Outside, I am not like how I came across in Bigg House.
Outside, are you a calm guy?
Outside, I am not like how you saw me in BIgg Boss 12.
Do you think you have Dipika now as a friend throughout your life?
Yes, we will cherish the bond we built up. It was just like a brother-sister.
You didn't get along with Surbhi Rana...
I wish her the very best in her life. May God bless her. Whatever happened in the show, happened in the show. I think she had a plan of being a wild person. She needs to focus on her career. She shouldn't shout at people who are higher than her, and frankly, on anybody in general. Does that give her happiness. If it does she can continue doing so.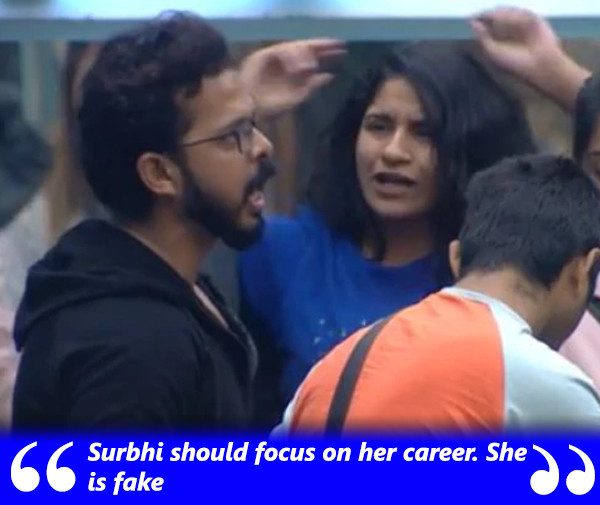 But it was strongly felt that your behaviour was objectionable in terms of what you told her, especially considering the fact that she is a woman...
She being a woman, the way she behaved in the house I can't compare that to any other woman's behaviour. Whatever she told me, was her plan. She was fake.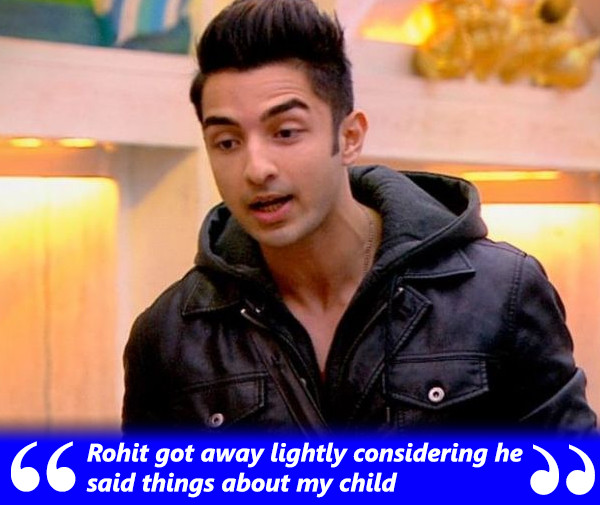 You raised your hand on Rohit Suchanti...
If anyone says untoward things about your child, you are bound to react. Rohit is lucky that I haven't responded the way I should have.
Rohit is constantly under his manager. Vikas must have trained him to be aggressive with me.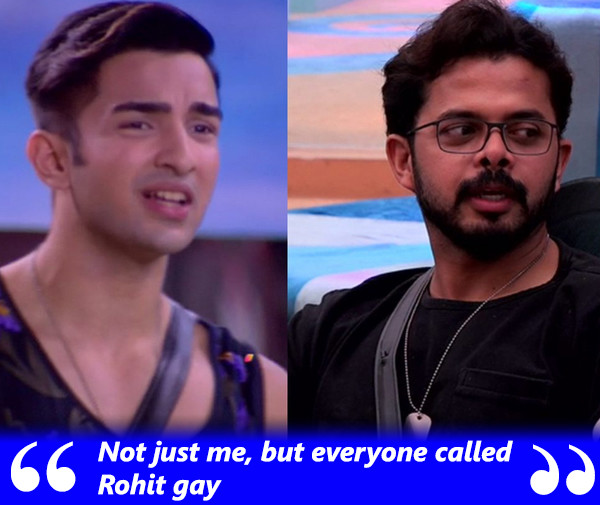 You called him gay...
Not just me, everyone called him gay. But I respect his choice. I certainly did not laugh at it. I even told him that I respect his choice. Plus, it was all done in fun. Jasleen and Dipika too were in the room. I just enacted the Kamal Haasan thing in Vishwaroopam. And when Salman bhai told me about it, I understood completely.
I did not call him beggar. Mazak mazak mein I wa telling him a story. A big issue was made about it. Yes, I did go a bit overboard with the spitting part. But I spoke to him about it to clear the issue. In fact, I got quite emotional about it.
Did emotions get the better of you in terms of you feeling so homesick that you just wanted to kick everything and return home?
I wanted to do that in the first two weeks of the show only, but Anup Jalota made me understand to face the challenges in life. If people say things about me, my friends and family- I will react. However, reactions will very outside and inside.
I said let me take up the challenge to win the trophy. There are certain parameters that should not have been crossed- but certain contestants did and no action was taken (pauses).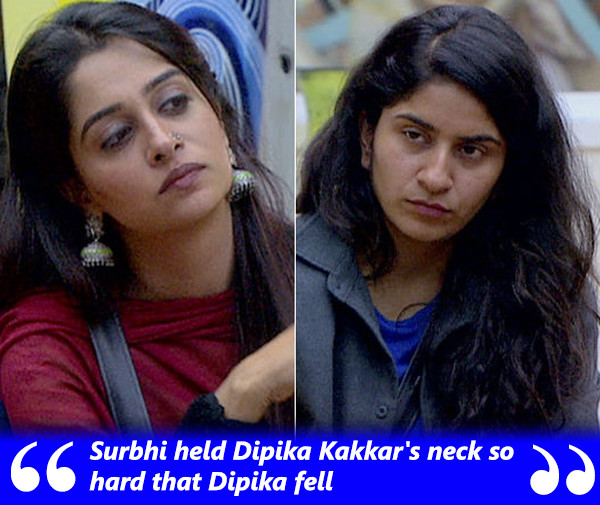 Please continue...
Surbhi held Dipika Kakkar's neck so hard that Dipika fell. It was not even shown on Voot. Then, Surbhi held Srishty Rode's hair so hard that Srishty almost fell on a slab. God forbid if she had hit the slab. This was also not shown. Jasleen Matharu and Srishty were running and Jasleen almost hit the slab of the pool when Srishty tried to stop her. Colors showed you what they wanted to show. I got painted as a villain. I went to Karanvir Bohra, cried and then hugged him in the ninth week saying that I didn't mean what I had told him, but was it shown? You see, then people would have known that I am not a bad guy.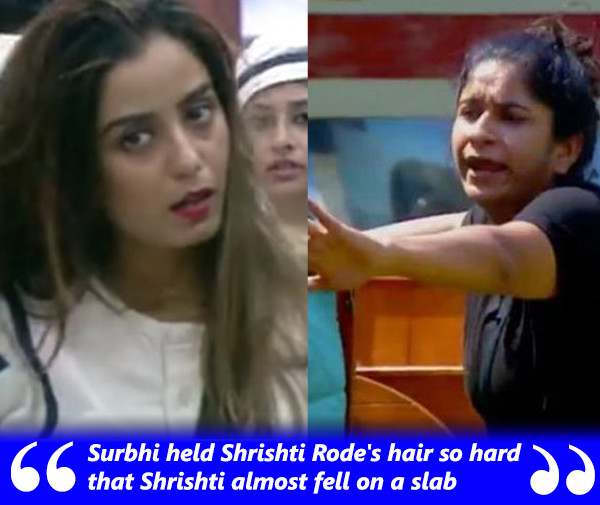 In the 14th week, there was no captain despite the fact that everyone supported me. Surbhi went on to become the captain in the 15th week. There's so much and everything was well planned.
Have you overcome the cricket controversy you were embroiled in?
I have to move on. But I have kept a door open. The day my ban is lifted, I will need just six months to compete with any bowler in the world. My biggest motivation is Leander Paes winning Grand Slams at any age.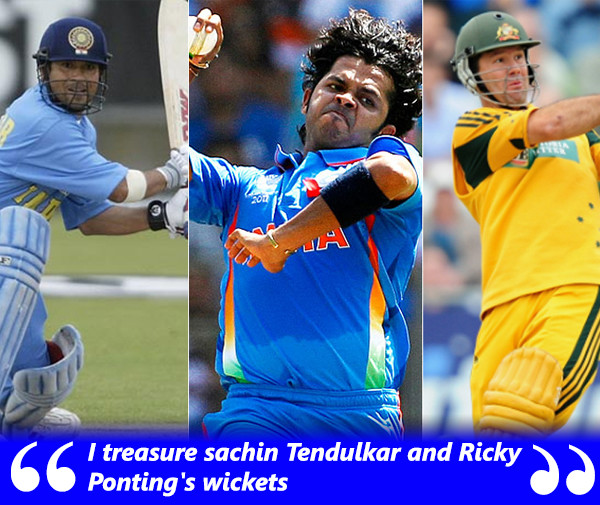 The wicket you treasure the most?
When I got Sachin Tendulkar out in the Challenger Trophy. When I got Ricky Ponting out to a great catch by Sachin.

What you think are our chances in World Cup 2019?
India will win. We have a team which if it plays to its potential has every reason to lift the Cup '19.



Image Source:-India.com, latestly.com, dailyhunt