Sumeet Sachdev Breaks Down, "Amrita And I Buried Our Baby On August 20, He Is In Heaven"
Yesterday we brought to you the heartbreaking news of Sumeet Sachdev's (Yeh Hai Mohabbatein and Kyunki Saas Bhi Kabhi Bahu Thi fame) wife suffering a miscarriage. In a long chat with SpotboyE.com, the actor broke down and promised to seek justice for his baby boy, who could not enter this beautiful world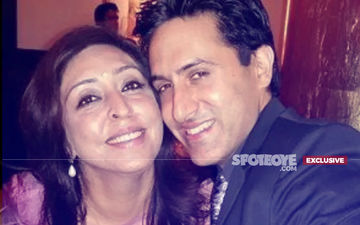 In an open letter on social media, Yeh Hai Mohabbatein actor, Sumeet Sachdev shared the unfortunate and heartbreaking news of his wife Amrita, suffering a miscarriage. He blamed his wife's employer of harassing her to an extent that she couldn't take the stress any more.

Just a short while back, we had a chat with Sumeet, who is naturally in severe emotional pain, but he insists that he will bring his baby, who is no more, justice. Read the full conversation below:

When did you and Amrita come to know that you have lost your baby?
My wife Amrita was working for a hotel in Goa that has its head office in Mumbai. The first trimester of pregnancy is supposed to be the most delicate time, and you have to be very careful. Doctors had advised Amrita bed rest and sine she had lot of paid leaves, her her boss suggested that she avail them. He requested her to be available on phone and email, while at home. So, in a way she was made to work for 2 months, while being on leave. In fact, he also promised to her that she could work from home, after 2 months paid leave ended, till she delivers, and her maternity leave officially starts. It sounded like a fair deal to us as she is a very senior person and was working at the position of Vice President of Sales & Marketing, so they were very much dependent on her.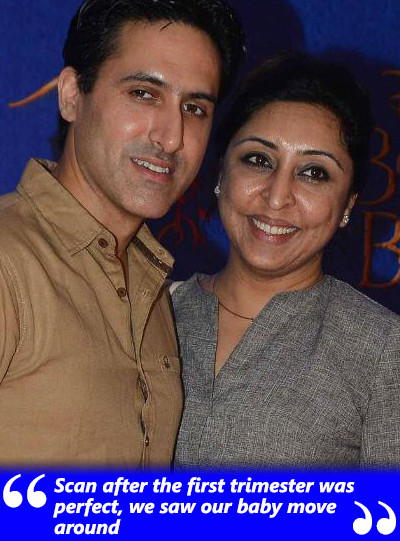 Her first trimester finished around July 1, and on around July 26-27, her boss came over to our house to meet her, when again he promised she could continue working from home. But soon after, he withdrew the offer and asked my wife to report to office. "I can't permit you to work from home," he said. When we consulted the doctor, she said, Amrita could slowly and gradually resume her normal routine. The scan after trimester was perfect. We also saw our baby moving around. And it was an amazing feeling, I would say. Amrita joined office from August 1. But when she went to office, her boss asked her to report in Goa, the very next day at the pretext of some important official meetings. And he intentionally extended her trip for another 4 days, making her work on the weekend as well. It's always been a 5-day work week for her, from Monday to Friday, she has never worked weekends before. Amrita was a little worried that knowing her condition, her boss was making her work beyond her call of duty.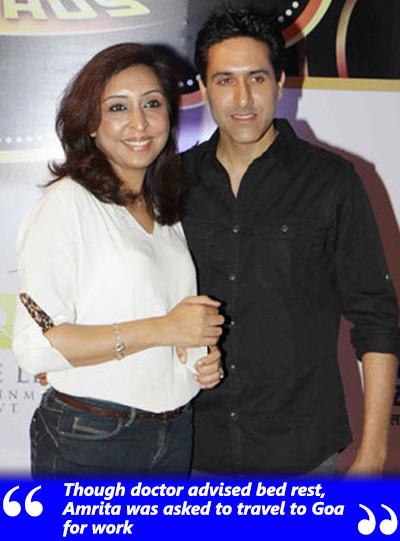 Did she figure out why her boss was behaving so?
Yes, later she came to know that her boss, Prahlad Advani, had been having an extra marital affair with someone Amrita knew. He was on the verge of breaking up with this lady, and hence, Amrita was called to Goa, to talk the lady into patching up with Prahlad. The moment she realised it, Amrita backed off saying it was none of her business. "I am going to stay in my room or office in the hotel but don't expect me to sort your personal matters, please," she told him. Later, he confessed about the affair to his wife, who got very angry, and blasted Amrita over phone. She accused Amrita of keeping her in the dark about her husband's extra-marital affair. Sadly, Amrita became the bad person in all of this. I was in Mumbai, shooting when she called me, she was worried, and I asked her to distance herself from everything and not stress. But subconsciously it kept playing on her mind.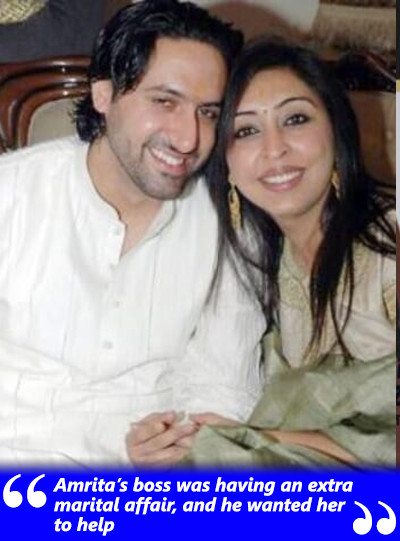 When did get back from Goa?
She came back on August 6 and was looking extremely tired and weak, so the same day we went to the doctor where he clearly told us that she needed bed rest. And keeping her health on priority we decided she will go on unpaid leave. Before we could inform her boss about it, her water broke the very next day i.e August 7 midnight. She was admitted to the hospital on August 8, in Mumbai. The baby was fine, heart beat was fine, but all the fluid had already drained. She was kept under observation at the hospital and her movements were restricted.




Then she was kept on a head low position, at a 25-30 degrees angle. Because the amniotic fluid cannot be medically put back in, it has to be generated by the body. So she was hospitalised from 8-11 August. She was allowed to be back home, but the doctor asked her to take complete bed rest, in the said position (bent at an angle). So, I rented a special bed, that would enable what the doctor wanted.

The day she got hospitalised she emailed her boss informing her condition, mentioning she would keep him posted about resuming office. He replied saying, Take Care. On August 13 she sent him another email, which went without a reply from him.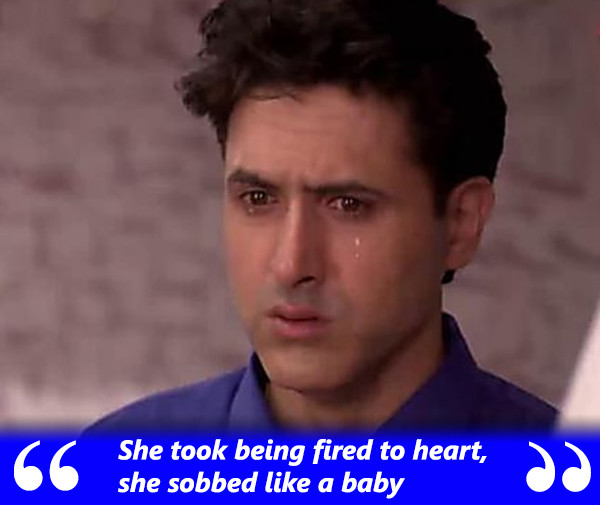 What next?
On August 14 she couldn't access her official mail id and all of a sudden, she was deleted from all WhatsApp groups. She got extremely disappointed. On the evening of Aug 15, her official number was disconnected. And all this happened without any information. So on August 16, she emailed her boss from her personal account and asked if it was intentional or a or mistake. There was no response from him. Finally, on August 16, at 5:40 pm she got her termination letter, which was stamped on August 11. Amrita took it to heart.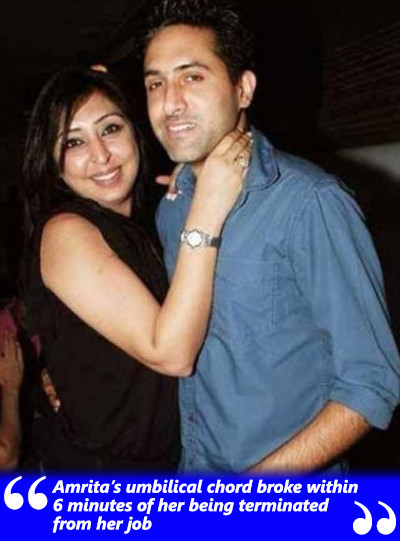 What was her condition after that?
She started crying. Main kaise samjhaun aapko, she just covered her face with the sheet and was sobbing loudly. The very same day, at 5:46pm, her umbilical chord collapsed – within 6 minutes of receiving the termination letter. I immediately messaged the doctor and she told me to rush her to the hospital. Everything happened so quickly, between 6-7 minutes.

How long had Amrita been working for this company?
For 2 years.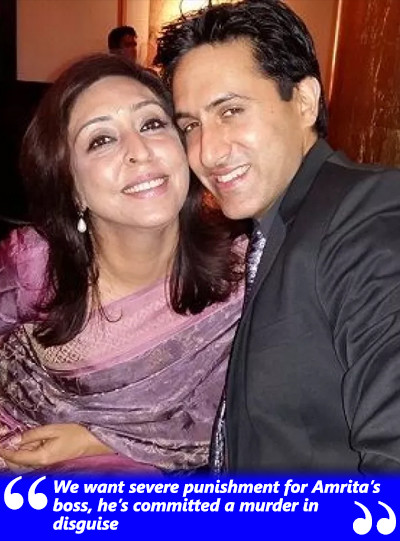 What kind of compensation are you looking for from the company?
We are not looking for any financial compensation. But we want this guy to be punished for what he has done to us. What financial compensation could match up to the loss of a baby? He should be punished, so that he doesn't repeat it again. And it has to be a severe punishment, as at the end of the day it's murder in disguise.

Whose idea was it to start the petition?
It was Amrita's idea. We are both private people, you must have hardly seen me talking to media or fans, about my personal life. But then this incident is something we just can't keep quiet about. We have to fight for justice.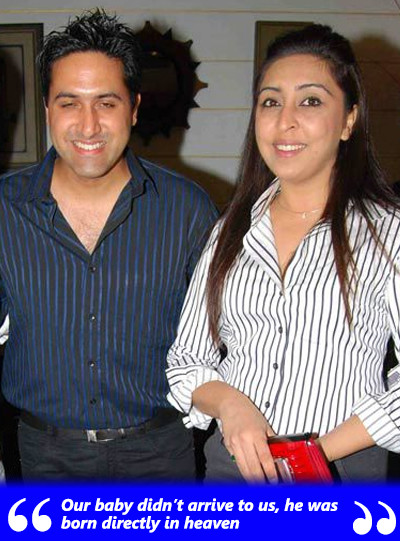 Are you planning to file a police complaint?
Very soon. That's also under process. We shall definitely take him to court.

You had named your son Ehaan?
Yes, it means Expected. Unfortunately, he didn't arrive to us and was born directly into heaven.

How is Amrita now?
She is better trying to be strong. She is going through the toughest time of her life. We buried our baby boy. It was a very emotional moment. Amrita made a very nice cradle, we put a blue scarf on his head. We put in chocolates in the cradle and we also put in a letter. We also made a family tree, and put it alongside.

What support have you received yet?
It's very sweet of you to help us and support us. In fact all media houses have been very supportive of us. We will be meeting a few people to know the correct course of action. We have also mailed the Chief Minister, and now this petition has also been addressed to him.
They say the best things in life are free! India's favourite music channels 9XM, 9X Jalwa, 9X Jhakaas, 9X Tashan, 9XO are available Free-To-Air. Make a request for these channels from your Cable, DTH or HITS operator.