Taarak Mehta Ka Ooltah Chashmah: This Is What Samay Shah Feels About Disha Vakani Aka Dayaben's Comeback- EXCLUSIVE
There's huge hype and excitement around Disha Vakani aka Dayaben's comeback on Taarak Mehta Ka Ooltah Chashmah. Ahead of the day when she marks a smashing reentry, we spoke to Samay Shah aka Gogi from the show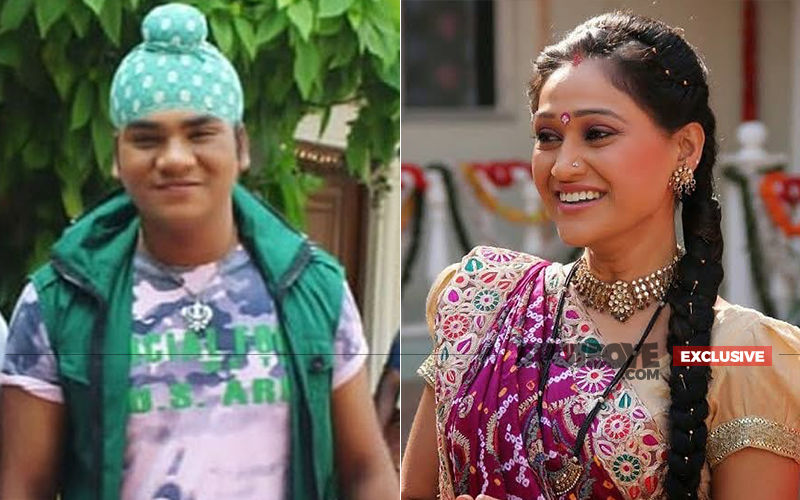 When is Disha Vakani making a comeback on the show?
You won't believe this, but nobody on the set has told us if she is coming or not. We are all excitedly waiting to shoot with her as she is such an amazing person, but no such day or date is given by the production to us. We also keep asking this question to our director.
But, we saw her in a recent episode making a video call to Jetha Lal (Dilip Joshi)?
I myself saw that moment in the episode. And just like me, all the crew members were unaware that Disha Di was supposed to shoot next day. It was kept very secretive. We also came to know a day before that she is finally shooting for the show.
Why was it kept a secret?
I don't know the actual reason, but it may be Disha Di and Asit Sir's call.
So when is Disha shooting for the show next?
I don't know about that, but the recent scene around Dayaben which was telecast was very important as the whole track of Navratri was planned around her, so a climax was required. Now we have started shooting for the Diwali track which is again very interesting and I am sure fans are going to love it.
From the last two years, Dayaben has been missing from the show; how much did you miss her?
Yes, a lot. I was 7 years old when I started shooting for Taarak and now I am 19. So, we have almost 11 years association. She has seen us growing on the show. I still remember when I was a kid and Bhavya Gandhi who played Tapu on the show and also my real life cousin often used to fight on the sets. So every time, Disha Di used to make us sit and say 'Tum log kyun ladte ho, tum dono toh Ram, Lakhan ho na. You two should not fight' and she used to resolve our fights. Even when we started growing up and used to have arguments, she used to repeat this line and it used to break us in peals of laughter. But the maximum connection she had was with Dilip Ji as they had to shoot most of the scenes together. And in her absence, I think she was missed the most by him (Dilip Joshi). We also miss her, as she is such a lovely person.
Speaking of your character, people know you more as Gogi than Samay Shah. Does it irk you at times?
Initially, I used to feel bad as my school friends use to rag me. But slowly I realised one thing that at the end of the day, it's because of the popularity that the show and the character enjoys. When I go for events, the crowd gets out of control on just seeing me. All this is because of Gogi, my character. Even my best friends Devansh Thakkar and Sahil Joshi keep teasing me as Gogi but I don't mind it at all, because they are the ones who also motivate me to try something new. They keep telling me it's high time for you to experiment with your acting skills.
Talking of experimentation, what kind of roles are you looking at?
I do want to experiment with something new. And I am open to do any role which comes my way. Since I have been doing comedy from so many years, I want to try some serious kind of roles, where I can show my graph as an actor.
If you get an exciting role, will you quit Taarak Mehta Ka Ooltah Chashmah?
No, this show is an important part of my life. The kind of good vibes that this set gives me, I don't feel like leaving it any day. But along with Taarak Mehta, I can surely do something else as my shooting schedules are not that tied up. I get to learn a lot from experienced artistes like Dilip Joshi, Mandar Chandwadkar. Plus, every time our show gives us the chance to do something new, so I really love it.


Image Source:- gramha/instagram/dishavakani