'Bling Empire' Star Anna Shay DIES Of Stroke At 62! Family Issues Statement: 'Her Impact On Our Lives Will Be Forever Missed'
Anna Shay, who is also a Los Angeles socialite, has amassed a fortune after she and her brother sold their father's company, Pacific Architects and Engineers, after his death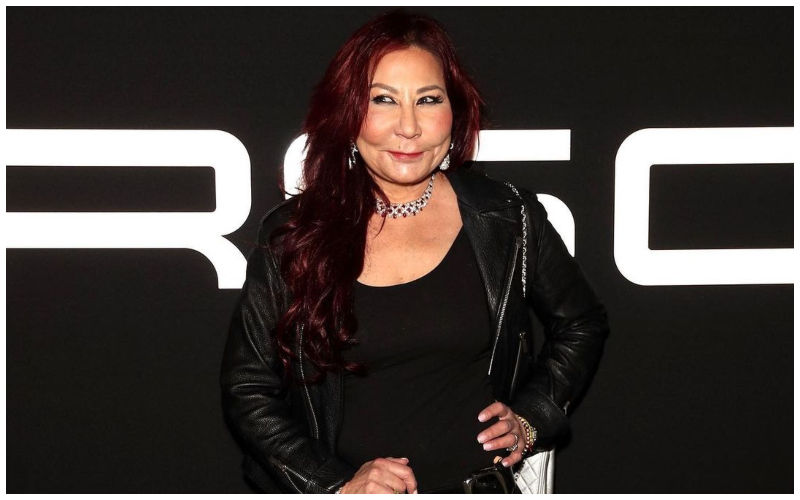 Anna Shay, the heiress, philanthropist and breakout star of the Netflix reality series Bling Empire died of a stroke at 62. Her family issued a statement on Monday and called her a loving mother, grandmother, and charismatic star who taught many life lessons.

The statement read: "It saddens our hearts to announce that Anna Shay, a loving mother, grandmother, charismatic star, and our own brightest ray of sunshine, has passed away. Anna taught us many life lessons on how not to take life too seriously and to enjoy the finer things. Her impact on our lives will be forever missed but never forgotten."
The Bling Empire star, who is also a Los Angeles socialite, has amassed a fortune after she and her brother sold their father's company, Pacific Architects and Engineers, after his death.
In an interview with OprahMag.com in 2021, Shay revealed that she had no idea what she was getting involved with when she joined the cast of 'Bling Empire', which chronicled the lives of ultra-wealthy Angelenos of Asian descent. Originally, Shay thought her friend and executive producer on the series, Jeff Jenkins, wanted her to work behind the scenes.
"The next thing I knew, I was sitting in front of the camera. I'm really quite shy, so it was hard. I never thought about doing this, especially at my age," she said.
Bling Empire drew comparisons to the blockbuster film Crazy Rich Asians. However, the series premiered in 2021 and was cancelled after three seasons.
Anna Shay was the only daughter of Edward Shay, the American billionaire founder of the defence and government services contractor, and Ai-San, his half-Japanese, half-Russian wife.
Shay said in the Oprah interview that her mother once told her, "You were born in a crystal ball with a silver spoon."
The American socialite was born and raised in Japan, and her only son, Kenny Kemp, earned himself a bit of the spotlight as well, briefly appearing on the series and amassing a huge collection of pricey bongs, reported BuzzFeed News.
Image Source: Instagram