'BoycottZomato' Trends On Twitter As 'Kachra' Ad Goes Viral! Netizens Accuse Zomato Of Being 'Casteist': 'Extremely insensitive!'-WATCH
The Zomato ad features actor Aditya Lakhia, who played the character of Kachra, a marginalised man, in Aamir Khan's hit movie Lagaan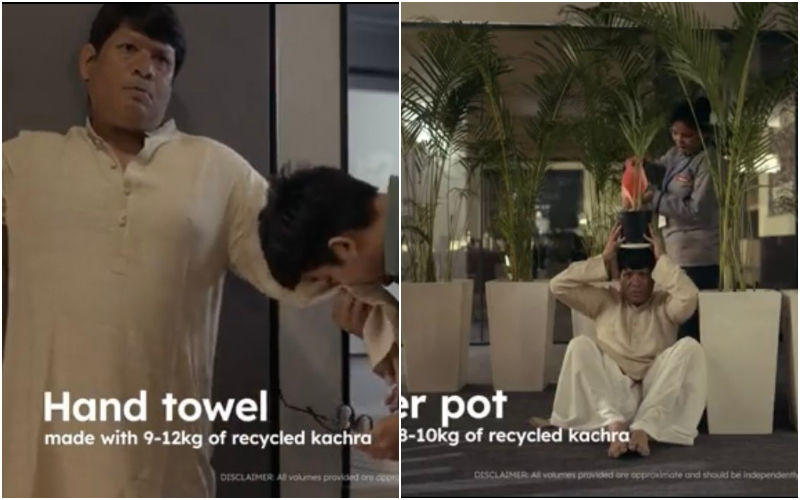 Zomato has once again landed itself on the receiving end as the Indian multinational restaurant aggregator and food delivery giant's latest ad wasn't well received by the netizens. The online food delivery platform mired controversy as it launched an advertisement regarding the recycling of waste.

The Zomato ad features actor Aditya Lakhia, who played the character of Kachra, a marginalised man, in Aamir Khan's hit movie Lagaan. Shortly after the ad went viral netizens did not seem happy and #BoycottZomato started trending on Twitter.
It is because the ad did not go well with a section of netizens who said it was drawing a parallel between the term 'kachra' (waste) and the marginalised character Kachra of in the movie.
For those who failed to understand, Zomato allegedly equated marginalised communities with garbage because a section of the society uses the derogatory term 'kachra' for Dalits.
Netizens started #BoycottZomato on Twitter and accused Zomato of being "casteist". Calling for a boycott of Zomato, they said the ad is demeaning and should be withdrawn.
Check out the reactions below:
Apart from their controversy-evoking ads, the food delivery app is also known for posting smart and witty comebacks on celebrities' tweets. In February this year, Zomato irked netizens after asking Virat Kohli to order ice-cream from Anushka Sharma's phone, so that he feels better.
Zomato's reaction came after Virat Kohli took to social media to express how he was feeling sad because he lost his new phone before even getting a chance to unbox it.
While some commended the food delivery app's smartness, many brutally trolled it. From Kohli's ardent fans reminding Zomato that he doesn't eat sweets to others sharing their grievances, Netizens didn't spare a chance to mock them.
It all started when Kohli tweeted, "Nothing beats the sad feeling of losing your new phone without even unboxing it. Has anyone seen it?" To which Zomato commented, "feel free to order ice cream from bhabhi's phone if that will help."
Netizens couldn't help but complain about the problems they faced with their food deliveries and their awful customer care services.
Image Source: Instagram