'I Am So Sorry': Australian Journalist Issues Public Apology To Adele, Admits He's 'Insulted' Her
Australian journalist Matt Doran concluded his broadcast by issuing a public apology to Adele and her fans.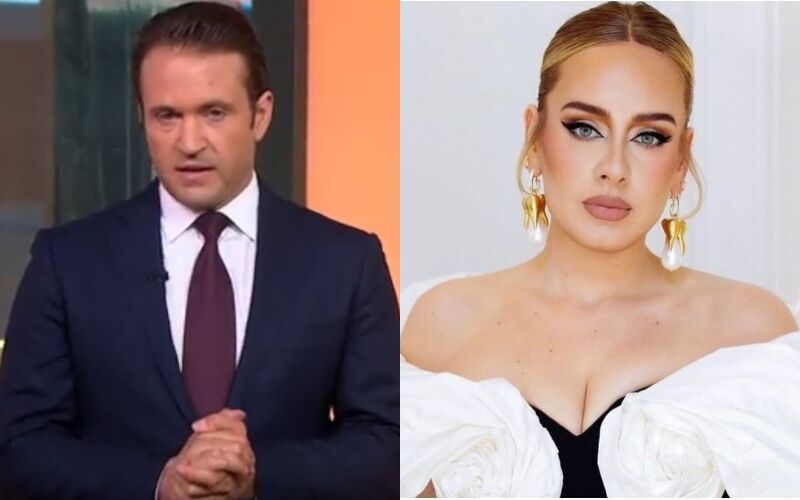 Australian journalist and co-host of Australian TV show Weekend Sunrise, Matt Doran concluded his broadcast by issuing a public apology to English songwriter-singer, Adele. This comes after a botching interview with Adele.

The journalist said that he was at the receiving end of criticism and abuse for failing to listen to the singer's chart-topping album 30, released on November 19, before interviewing her.
He recently admitted that while interviewing Adele, he disclosed that he had "only had the privilege of hearing" her new single "Easy On Me."
A lot seems to have conspired against Doran who was previously offered the chance to listen to the singer's entire long-awaited new album, 30. However, he failed to notice a work email contaninig a link to it, making him ill-prepared for the interview, which ultimately was never broadcast.
"This is a story that has sparked a torrent of abuse and mockery from around the world and, if I'm being honest with you, the bulk of this savaging, I deserve and I totally own," Doran said on Morning Sunrise. "I flew to London to interview Adele, an unspeakable privilege and what was to be one of the highlights of my career," as reported by E!

He continued, "I made the terrible mistake of assuming we weren't to be given a preview copy of this album because our interview was airing before it was released and Adele's album was the industry's most prized secret. The day after, after we landed in London, an email came through from Sony. It didn't mention Adele but it did contain a link to her album. The genuine, dead-set, hand-on-heart truth is that I missed it, by an absurdly long margin, the most important email I've ever missed in my life."
The reporter further denied the reports of the 'Rolling In The Deep' singer walking out of the interview and stated that it ran overtime, 9 minutes more than the scheduled 20 minutes.
He also shared that missing the email did not matter and despite his justification, he had 'insulted' Adele.
"But all that doesn't matter. Because by missing the album link, however, I might try to justify it, I've insulted Adele," he said. "To Adele, I say, I'd never have knowingly disrespected you by deliberately not listening to your work. I am so sorry. I also apologize to Adele's Australian fans, and to you, our viewers, who through my error, have been denied this interview and the insight into her character."
He stated that he would not have deliberately disrespected her by not listening to her work.
Image Source: Twitter/sunriseon7, Instagram/adele