'Kacha Badam' Singer Bhuban Badyakar Struggles To Handle After His Song Goes Viral, Says 'I Am Not Used To This Popularity'
'Kacha Badam' singer Bhuban Badyakar reveals he is overwhelmed to see the response 'Kacha Badam' has received.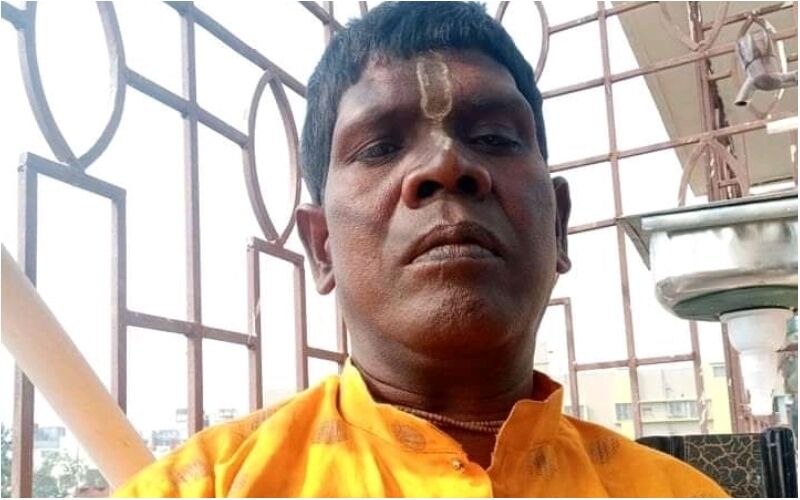 Internet is a realm of opportunities for artists and it's a single viral video that it takes for them to gain recognition and fame. Recently, the Bengali folk song 'Kacha Badam' (untoasted peanuts) has created a nationwide madness but it has also reached the distant parts of the world, including South Korea and Tanzania.

Be it any social media platform, the folk song is currently trending on Facebook stories, YouTube, Instagram reels, Twitter, and more. Bhuban Badyakar, the man behind the viral song is overwhelmed to see the response 'Kacha Badam' has received.
The simple peanut seller from Kuraljuri village in Birbhum's Dubrajpur is also quite happy to see several celebs are also sharing his song and even making Instagram reels.

Talking to ETimes, Bhuban Badyakar who continues to top the charts with his song 'Kacha Badam' says that despite the surprising popularity overnight he's now trying to handle the celebrity status like a pro.
"Yes, I am so happy to see that so many important people have loved my song and want more such songs from me. I was recently in Kolkata and it was my second visit to the city. The love and praise I received brought tears to my eyes. The best part is I am not just a peanut seller now. People see me as a musician and this is a proud moment for not just me but also for my village. I experienced so many things in the past few weeks. I must admit sometimes the attention is leaving me in an awkward position. I am not used to this popularity. But I am happy and looking for a better future for my family with help of my music talent," shared an emotional Badyakar.
When asked how the viral song was created, Bhuban Badyakar an interesting story and said, "It all started last year when I came to know from a scrap dealer in Dubrajpur that things like broken cell phones, old imitation jewelry or even human hair can be sold at a good price.
"I decided to buy these scraps from people in exchange for peanuts. It inspired me to create a song that will be close to people and they will be able to relate to it. One buyer had recorded me while singing and uploaded it on social media. I didn't realize that so many people will love my song this much. God has showered blessings on me finally," revealed an excited Badyakar.
Many content creators have been trying their moves with the new peppy song 'Kacha Badam' which is gradually taking over the internet.
Image Source: Instagram/bhuban_badyakar