'NAKED AND AFRAID' Fame Melanie Rauscher Dies Of 'huffing' Cleaning Product From Air Cans; Authorities Reveal OFFICIAL Cause Of Death-REPORT
Melanie Rauscher, popularly known as the participant of the show - 'Naked And Afraid', was the daughter of Daniel and Catherine Rauscher and she was raised in Philadelphia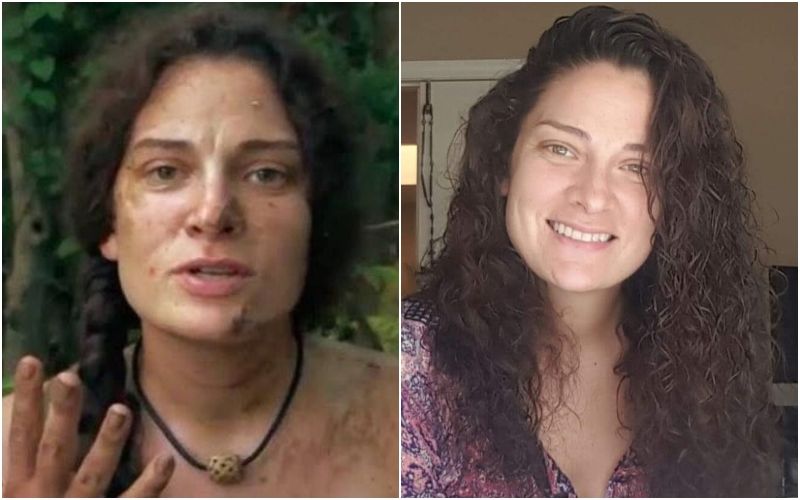 Melanie Rauscher, a recreation specialist popularly known as the participant of the show - 'Naked And Afraid', died of breathing a lethal amount of compressed air, according to the most recent findings from the authorities. As per a Meaww report, her body was discovered in the guest bedroom of a Prescott, Arizona, home where she had been dog-sitting.

Following the arrival of the homeowners from their vacation, the 35-year-old TV star's body was discovered close to the dust-cleaning cans. Meanwhile, the Yavapai County Medical Examiner, on Saturday, September 3, finally determined the shocking cause of her death and shared that she died of inhaling the deadly propellant, as reported by TMZ.
Difluoroethane poisoning was given as the official cause of death.
The authorities have reportedly emphasized the risks associated with 'huffing' dangerous compounds like difluoroethane to get high. Some of the potential adverse symptoms include - Trembling, confusion, unconsciousness, and coma.
However, alcohol and drugs did not contribute to Raucher's death, suggest the autopsy findings.
As per the reports, no suicide or any drug paraphernalia was not found and the police also maintained that there were no obvious indications of foul play. Besides this, the dog Raucher was keeping an eye on was not injured.
Following her unfortunate demise, her close castmate Jeremy McCaa posted a memorial tribute on Facebook expressing her sorrow and shared that she is "feeling broken."
"She was a beast of a woman that couldn't be tamed and thought outside of the box. I love you Mel," McCaa wrote in a heartfelt message.
For the unversed, Melanie Rauscher is the daughter of Daniel and Catherine Rauscher and she was raised in Philadelphia. She has three sisters: Rebecca, Alexis, and Jeanette.
Rauscher was constantly seeking out new adventures and loved going camping and trekking. She adored all kinds of animals, no matter how big or small and loved being around different flora and fauna, suggested Meaww.
Furthermore, Rauscher had a strong interest in athletics and sports, and she used to play in local adult leagues. She was an Eagles supporter as well.
Image Source: Instagram