'The Voice' coach Blake Shelton And Gwen Stefani Are Expecting A Baby Girl? Couple Buy Pink Cowgirl Boots And Matching Hat-REPORTS
Gwen Stefani and Blake Shelton have called their pregnancy a Christmas miracle as the mommy of three was trying to get pregnant through IVF for a long time now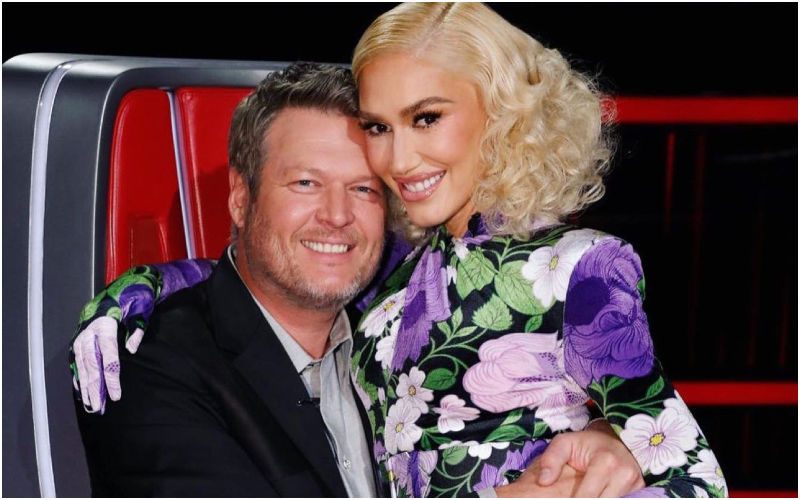 Gwen Stefani and Blake Shelton are reportedly expecting their first child together after more than a year of their marriage. Stefani is known to be a mother of three children with ex-husband Gavin Rossdale whereas the baby to be born would be Shelton's first biological child.

A recent report suggested that the couple has labelled it a Christmas miracle as the mommy of three had been trying to get pregnant through IVF for a long time now and she was about to give up on the thought of having a baby as the results always came out negative.
But, Stefani decided to give it one last shot because she "wanted nothing more than to give Blake his own child."
The latest development comes after the couple attended the Matrix Awards held in New York on October 26 where Stefani wore a pink floral dress and speculation began that a baby bump was peeking out of her dress, as reported by Meaww.
However, despite the speculations, the pair are yet to confirm their pregnancy and from the looks of it, they have chosen to stay mum on the topic for the time being.
The report also claimed that the reason for Stefani's failure for IVF was apparently due to the constant emotional turmoil as well as age and health issues. The doctors also advised the singer to "give her body a rest."
A Meaww report also quoted an insider who said, "She'd get her hopes up after every round and get deflated when it didn't happen," adding, "She was so desperate to have a baby with Blake that she put pressure on herself, which was a lot for him to deal with, too. He hated seeing Gwen like that."
The Life & Style magazine report also quoted a close pal of Stefani and Shelton and revealed that the pair have already bought pink cowgirl boots and a matching hat which indicates that their baby-to-be might be a girl.
Nevertheless, Shelton is reported to be a devoted stepfather to Stefani's three children and he has stepped down from being a judge on 'The Voice' as he wanted to dedicate more time to his allegedly expanding family. In addition, he wants a baby girl since Stefani is a mom to three boys.
An insider confirmed that the singer's friends are overjoyed about the pregnancy speculations.
Currently, Shelton is doing nursery DIYs, building a crib, and bringing about more changes in their Los Angeles and Oklahoma homes. The report suggests that his dream has true all due to Stefani's relentless hard work where she devoted herself to eating healthy, doing yoga, acupuncture, and everything that would help her conceive the baby.
The couple has been suspected of having a baby together since 2016 and there is a possibility that the pregnancy rumours could only be a rumour.
Image Source: Instagram