After Donald Trump Backs Out, Will Prince Charles Pay 2 Million Dollars For Prince Harry-Meghan Markle's Security In US?
After Donald Trump backed out, it is being said that Prince Charles will sponsor Prince Harry-Meghan Markle's security in America; the cost will leave your jaws dropped on the floor!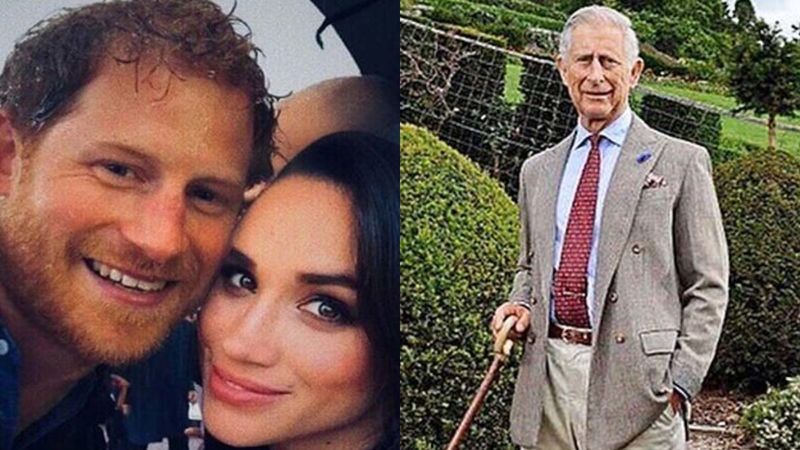 It was sometime in the last month that Meghan Markle and Prince Harry, along with their baby boy Archie, moved to the USA from Canada amid the Coronavirus outbreak and also to start afresh. It is being reported that the duo is looking forward to exploring opportunities to become independent financially. Soon after the news was out, US President Donald Trump clarified that the American taxpayers won't be taking the responsibility of the couple in the US. He, in fact, asked the couple to pay it themselves because it's too costly.
Soon after, the royal couple's spokesperson squashed rumours of them asking the US government to aid for their security. Now, as per a report in Daily Mail, it is being speculated that Prince Harry's father Prince Charles, who recently recovered from Coronavirus, is sponsoring the couple's security in America. The reports add that the 71-year-old will be paying a whopping USD 2 million every year. It is being said that Meghan and Prince Harry's security will reportedly cost USD 4 million and Prince Charles is ready to pay the half sum.
As per the portal, the security cost in the US is massive because the country's Metropolitan Policemen are not permitted to carry guns, which is why it is being said that the couple will opt for Private Guards.
I am a great friend and admirer of the Queen & the United Kingdom. It was reported that Harry and Meghan, who left the Kingdom, would reside permanently in Canada. Now they have left Canada for the U.S. however, the U.S. will not pay for their security protection. They must pay!

— Donald J. Trump (@realDonaldTrump) March 29, 2020
FYI, Donald Trump had tweeted, "I am a great friend and admirer of the Queen & the United Kingdom. It was reported that Harry and Meghan, who left the Kingdom, would reside permanently in Canada. Now they have left Canada for the US. However, the US will not pay for their security protection. They must pay!" In response to the same, their spokesperson clarified, "The Duke and Duchess of Sussex have no plans to ask the U.S. government for security resources. Privately funded security arrangements have been made."
Image Source: Instagram/meghan_markle20, charlesprinceofwales