Post YouTube Vs TikTok Controversy, CarryMinati Has A Challenge Ready For MS Dhoni; It's Time For PUBG Battle- VIDEO
CarryMinati, aka Ajey Nagar, now wants to play PUBG with cricketer MS Dhoni. The cricketer is also known to be a fan of the online multiplayer game.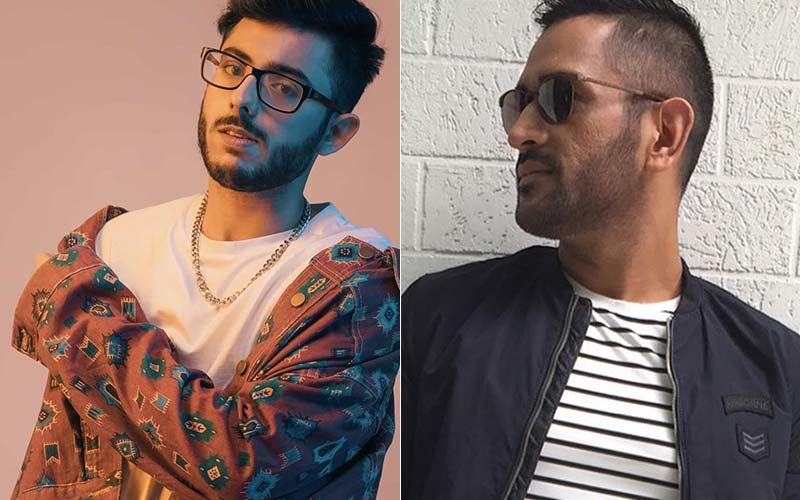 CarryMinati aka Ajey Nagar is a popular YouTuber, famous for his roasts. Recently, he was in the news for TikTok vs YouTube controversy, and his video roasting TikTok and its community. This video was in response to TikToker Amir Siddique's video in which he bashed YouTubers for making fun of TikTok videos. Soon after, the video was taken down by YouTube for violating its terms of service, however, a huge number of people came in support of CarryMinati, trending hashtags such as #JusticeForCarry on Twitter. Well, that controversy has slowly subsided for now, and in a recent interview, CarryMinati expressed his wish to play PUBG with cricketer MS Dhoni.
Apart from being a YouTube, Ajey Nagar is also a PUBG champion, and he has now challenged MS Dhoni for a PUBG battle. It's no secret that the cricketer is also fond of playing the online multiplayer game, and is often encouraging his teammates to play with him. In an interview with Sports Tak, CarryMinati was asked if he knows Dhoni is also a huge PUBG fan, and that he calls other players and tells them, "Chal aaj tujhe harata hu." Replying to this, CarryMinati said he will have to play with Dhoni once.
CarryMinati also revealed details about a match he had with another YouTuber called Mortal. When asked if the game was scripted, he said, "That game was not scripted. I don't understand how to script a match. Mortal had 187k viewers for his live match and I had 200k."
Image Source: Instagram/carryminati/mahi7781