Alien Spaceship Visits Earth? UFO Enthusiast Shares VIDEO Of 'Glowing Sphere' Flying Past International Space Station
Scott C Waring says it reminds me of the temple Dome of Rock sighting, in Jerusalem back in 2011, many tried to debunk it, and all failed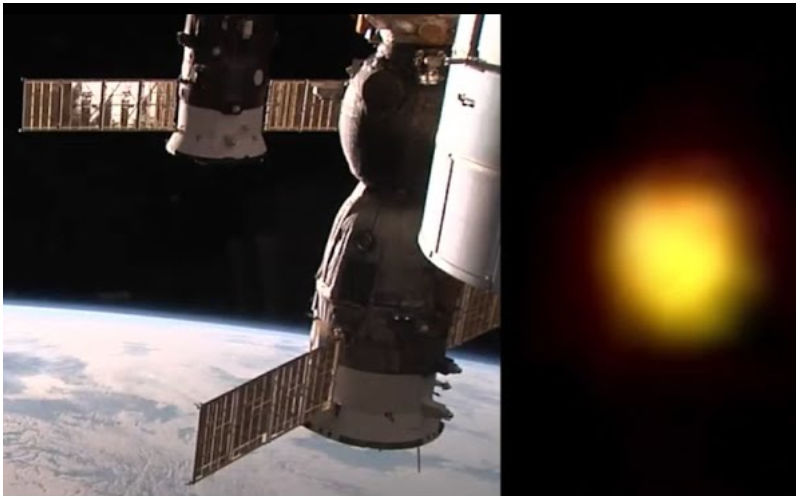 Conspiracy theorist, Scott C. Waring has posted yet another video of his 'UFO Sightings Daily' YouTube channel, depicting a possible 'alien spaceship' flying past the NASA space station.

The video description elaborated on his experience spotting the spaceship and wrote, "I saw this today and wanted to share it with you to get your thoughts on it. Its a glowing sphere which is odd to see when the sun is on the opposite side of the earth, so this UFO is giving off its own light. It reminds me of the temple Dome of Rock sighting, in Jerusalem back in 2011, many tried to debunk it, and all failed."
The description further read: "So many possibilities exist, even if it's determined to be aliens...it only brings us to more questions, like is it an alien entity often mistaken as an angel or demon? Is it an alien drone that records and transmits the data to the homeward, or is it an actual alien ship flown by an alien pilot watching, recording, and maybe even manipulating the future of humanity itself."
The latest video left netizens amazed with the possibility of an unknown flying object in the video is an alien spaceship, which emitted its own light as the sun was on the opposite side of the earth.
The post instantly went viral with numerous users dropping their reactions or thoughts about the clip.
"In 2005 I saw one like this, it was pure plasma. Apparently it is a craft in higher density but in our density we see it like a big ball of plasma. It changed my reality completely", a user wrote.
Another said, "I am no expert by any means and I don't know What this is ??? I am tempted to say a satellite ? Or a UFO . JMHO . Thank You for posting this!"
A user further wrote, "I think it could be alien craft. It's going by own trajectory and emitting own colour, it's shinning strongly. Some kind of extraterrestrial orbit."
Image Source: Instagram