Aliens And UFO's Are Real? Here's What NASA Astronauts Have To Comment About The Extraterrestrial Life-READ BELOW
The Astronaut group made an appearance on 'The Late Show with Stephen Colbert' and they discussed the possibility of Alien Life existence and UFOs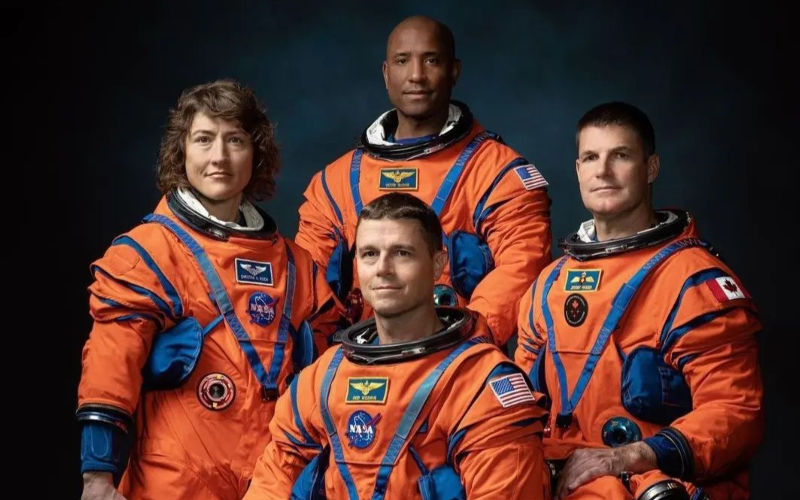 The debate around the existence of extraterrestrial beings does not seem to be ending anytime soon. Nevertheless, what's better than getting these answers from the experts themselves? Astronauts Reid Wiseman, Victor Glover, Christina Koch, and Canadian Jeremy Hansen, who will be the first astronaut group to visit the moon in more than 50 years, made an appearance on 'The Late Show with Stephen Colbert' and they discussed the possibility of Alien Life existence and UFOs.

During their appearance on 'The Late Show with Stephen Colbert', the astronaut group also discussed Artemis 2 (which will be the first mission to the moon to send a woman, a Canadian, and a person of colour), as well as how they felt when they learned they had been chosen, and their reactions to hearing about the mission during the visits.
The astronauts shared that they do not feel scared at all right now, while Hansen noted during the show, it doesn't even intimidate us, we're just excited. They pointed out that they want to leave since this is the material that has motivated us throughout our entire lives. He continued, "We're really eager to start."
On the program, Colbert questioned Wiseman, who spent 165 days in space in 2014 on the International Space Station (ISS), as to why people are returning to the moon. "Because we want to see humans on Mars", the astronaut who will lead the Artemis 2 mission affirmed.
When Colbert inquired if Wiseman thinks that the Aliens or UFOs are real, the latter replied, "It might generate some tension in the crew, I worry about it, but looking out in night, on the International Space Station, and the billions of stars that you see, I'm 100 per cent convinced that I'm looking at an alien life out there. There's no doubt to me."
Image Source: Instagram