Aliens Make An Appearance For King Charles' Coronation? 'UFO Caught On Camera' As Red Arrows Fly Above The Historical Event!
Simon Balson, who was clicking pictures of the aerial show picked up 'the unusual object'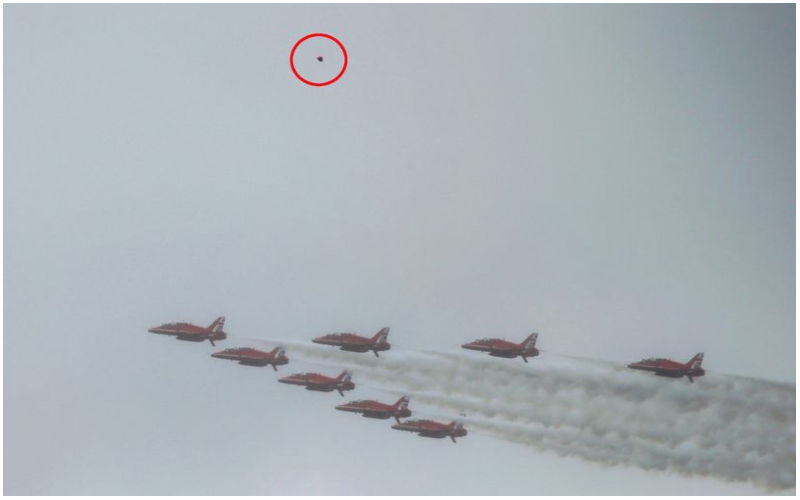 UFOs and aliens have made several subtle hints about their existence, but none of these sightings have given any substantial proof of the existence of extraterrestrial life. However, the space beings seem to have made yet another appearance at a historical event on Earth. A photographer claims to have pictured a 'UFO' airborne over King Charles' Coronation on Saturday, reported Mirror.

The pictures featured the Red Arrows aircraft in flight, heading towards the Mall in London - however, slightly above is a red object. However, owing to the bad weather conditions, simon did not review the photos until Sunday morning, after which he noticed the unusual object in a single frame.
"I enhanced the image and tried to increase the spec to see what it was, it looks like a floating acorn or something. All I could get is that it had a little bit of a red top, but I just have no idea what it could be," the shutterbug said.
Image Source: Twitter