Aliens Visit China In Glowing UFO? Mysterious Object Dazzles Over Night Sky Forming Tadpole-Like Trail! VIRAL VIDEO Shocks Internet
An illuminated UFO-like object created a dazzling path in the night sky resembling a tadpole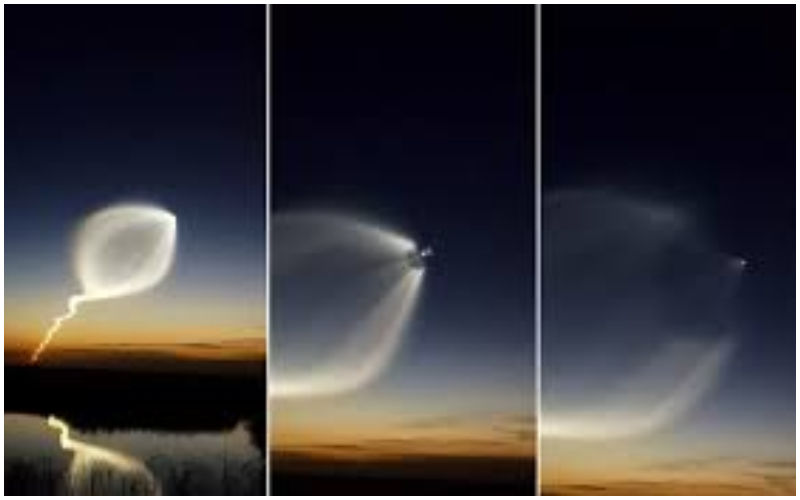 It seems aliens have particularly taken interest in Earth this year and this time yet another unusual object was spotted in China. The strange and rather breathtaking clip has been going viral on the internet. It shows a mysterious astronomical object, reportedly man-made, flying in the night sky in China.

The illuminated UFO-like object created a dazzling path in the night sky that made it resemble a tadpole. The reflection of the so-formed spectacle can also be seen in the water body below the sky, while the object's trails lengthens as it gets closer to the camera.
The viral video certainly provoked intrigue among social media users.
Earlier, in 2019 Chinese social media was abuzz with netizens claiming to have spotted an unidentified flying object (UFO) across multiple provinces of China when the Navy was conducting military exercises.
As per the reports, China conducted naval exercises in the Bohai Sea and Bohai Straits on June 1 and June 2, 2019. Chinese provinces took to social media claiming that they have spotted an UFO with a glowing fiery tail streak across the sky, the Global Times reported.
Netizens posted photos and videos of the "UFO" on Sina Weibo, China's Twitter-like social media, claiming that they saw the glowing flying object in the sky at around 4:00 am on Sunday.
Image Source: Instagram