Aman Dhaliwal Attacked With An Axe: TV Actor Reveals Attacker Yelled Jai Mata Di- 'My Intention Was To Just Stop Him'
The incident conspired on March 14, when Dhaliwal was in his car and he saw the man with weapons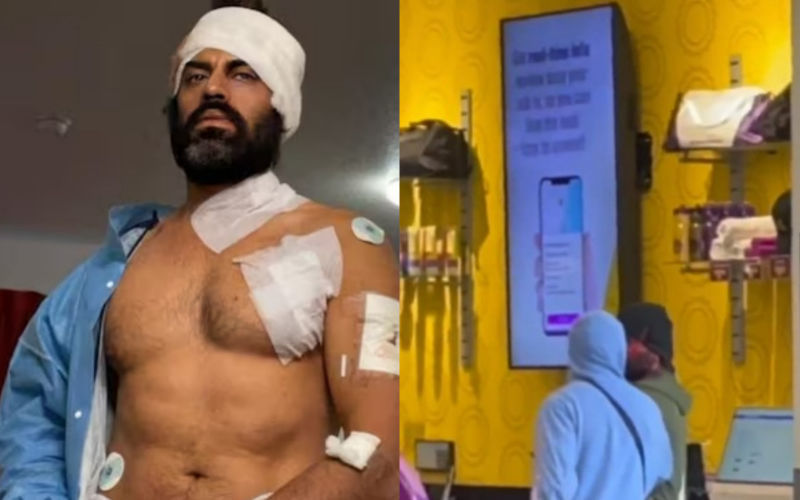 Actor Aman Dhaliwal was stabbed in a gym in Los Angeles by 30-year-old Ronald Chand from Santa Ana. As per the latest reports, the actor's condition is stable and he is recuperating from the recently incurred injures.

Famous actor Aman Dhaliwal, who has worked in Punjabi and Hindi films, has been fatally attacked in America. The attack took place when he was exercising in the gym.
An assailant entered the gym armed with a knife and launched an attack. pic.twitter.com/4CgtTYJB3y

— Parmeet Bidowali (@ParmeetBidowali) March 16, 2023
The incident conspired on March 14, when Dhaliwal was in his car and he saw the man with weapons. "He was weird. I noticed him and decided not to park close to him. I started doing my preparation for my workout in the car. Soon, he broke the rear left side's window. As soon as I came out of the car without my shoes, he hit me with the axe. I asked him why are you attacking me. Before I could understand anything, he said something in Hindi: Jai Mata Di. I don't want to make it Hindu versus any kind of it," Dhaliwal was quoted as saying by Hindustan Times.
It was at that moment the actor realized that man is Indian, and shared, "My intention was to just stop him from doing this nonsense. Even if he is a psychopath, he is an Indian. If he goes to injure anyone else, the message that will go out is: 'An Indian guy did the massacre and killed many people here'. It would be a negative message for the Indians staying here in the US. The idea of safeguarding my Hindustan's name gave me the courage to fight back."
A Hindustan Times report suggests that Dhaliwal sustained injuries on his hand, neck and torso. He got 13 stitches in his hand, 13 in his neck and a few near his chest. "I believe God saved me, despite so much blood loss, I was able to stand," he said.
Image Source: Instagram