Amber Heard's $15m Book Deal Reports Go Viral, Internet Speculates Book To Be Titled - 'HOW TO POOP IN A BED?'
Amber Heard is reportedly working on a multi-million dollar book deal following her recent legal battles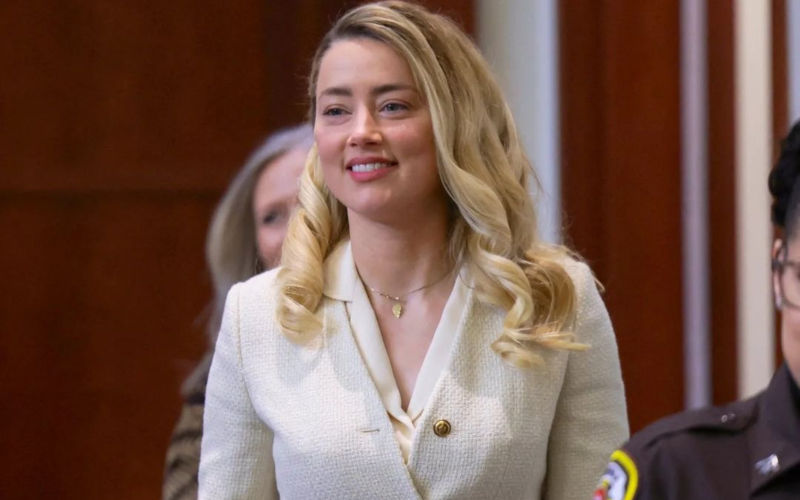 Amber Heard seemingly aims to live a happy and peaceful life, however, the brutal backlash following her loss to her ex-husband Johnny Depp, has made it difficult for her. The actress is once again being criticised over rumours of her intentions to release a "tell-all" book.

Meanwhile, a Radar report suggested that the prospect of a book has caused a "frenzy in the publishing world" with negotiations reportedly in the region of $15 million. Well, the latest reports have invited heavy criticism on social media, even though reports of such a book have not been confirmed.
A Twitter user tweeted, "What would the title be ? How to poop in a bed ?".
TikTok creator Jahan Kalantar asked in a video "What kind of publisher would be stupid enough to go into business with someone who has just been found to be defamatory?". In no time, the video has garnered almost 50,000 views. "Amber Heard's new book is already making her millions of dollars," said TikToker Noah Glenn Carter in a video, which clocked over 340,000 views.
"To say that has sent the deranged attack dogs onto Amber's scent would be an understatement. Even as they acknowledge her beauty, they turn it to poison," wrote Newsweek columnist Nicole Lampert. "The idea that Amber bewitched Johnny with said beauty has become so prevalent there are social media accounts linking the actress to the old TV series about witches, Bewitched. Because of course, it was her fault that Johnny fell in love with her."
Image Source: Instagram/amberheardcl