Anand Mahindra Shares Video Of Adorable Puppet Dancing To The Beats Of The Oscar-Winning Song Naatu Naatu-WATCH
Tesla cars recently lined up in New Jersey and presented a mesmerizing light show on the beats of the Oscar-winning song Naatu Naatu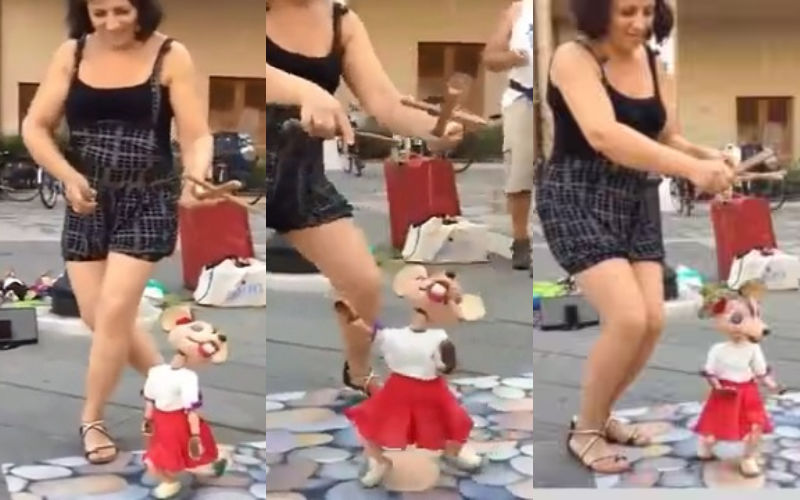 The Naatu Naatu fever has been intensifying after the RRR song won Oscar and its popularity has spread manifold times across countries and borders, galloping the language, culture, and ethnic gaps. A slew of videos from every part of the globe have been going viral and people can be seen grooving to the trendy song with beats and rhythmic steps.

Now, Anand Mahindra, an Indian billionaire businessman, and the chairman of Mahindra Group have shared a video which featured a marionettist dancing her puppet to the Oscar Winning song Naatu Naatu. The puppet with the head of the dear is making the iconic steps with the leg with the beats of the song.
Mahindra said, "couldn't resist this one". He continued, "a real evidence of being a global phenomenon since it now has the whole world on its strings".
In a sheer rare moment, Tesla cars lined up in New Jersey and presented a mesmerizing light show on the beats of Oscar-winning song Naatu Naatu. The fabulous synchronization of the Tesla cars with an infallible combination won the internet. To everyone's surprise, even Elon Musk loved the performance of Tesla cars.
Image Source: Instagram