Arjun Tendulkar Picks His Nose, And Eats Booger On Camera? Internet Goes 'WTF'; Netizens Say 'Master Blaster Protection'
The incident reportedly occurred during a match between Mumbai Indians (MI) and Gujarat Titans (GT) at Narendra Modi Stadium in Ahmedabad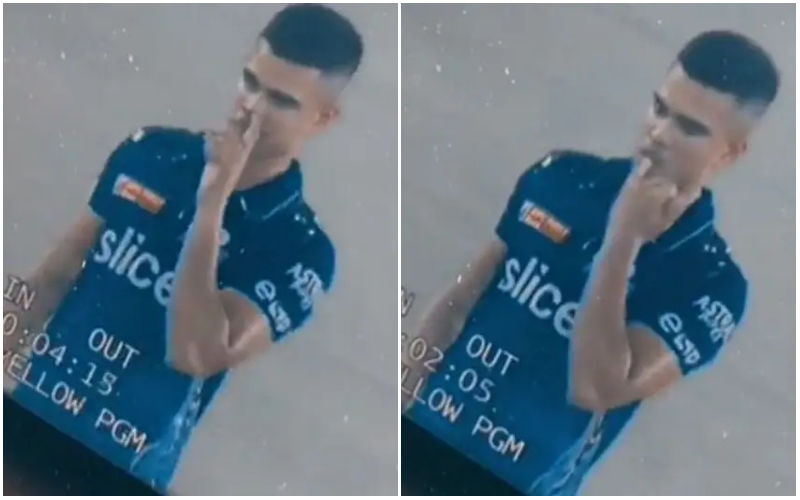 A new viral video of Cricket Legend Sachin Tendulkar's son Arjun Tendulkar has made the internet go 'wtf' as he made it to the headlines for quite a gross reason. While the young cricketer has been making the headlines for his brilliant performance on the field.

However, the cricket community and fans aren't impressed with his actions as netizens witnessed Arjun indulging in a nasty moment on the pitch. The cricketer was seen picking his nose and later eating the booger. The particularly gross scene was recorded on camera and it has been going viral across all social media platforms.
The incident reportedly occurred during a match between Mumbai Indians (MI) and Gujarat Titans (GT) at Narendra Modi Stadium in Ahmedabad.
The video of Arjun eating his nose and subsequently licking his finger has left his fans stunned who took to social media to share their shock. Reacting to the video, a fan wrote, "Arjun Tendulkar nose tampering and eating it too? What a disgusting upbringing."
However, a section of fans claimed that the video was reversed and actually Arjun had not licked his finger after picking his nose.
A fan tagged Mumbai police and DGP Maharashtra as a joke and wrote, "I would like to bring this to your notice that his account @sarphiribalika is posting edited (reverse) video of Arjun Tendulkar to demean him."
Another fan wrote, "Video playing in reverse. Kyun kisi ko aise hi badnaam karte ho?"
Arjun Tendulkar has been in the spotlight since his IPL debut and the internet is buzzing over his first IPL wicket.
Arjun has been receiving a lot of flak as social media users aren't too impressed with his performance after he gave 31 runs in a single over against Punjab Kings.
Image Source: Instagram