Arnab Goswami Attacked: Babita Phogat Says 'Laathi-Dando Se Desh Ki Awaaz Nahin Dabegi, Muh Tod Jawaab Do'
After Arnab Goswami and his wife were attacked by goons, wrestler Babita Phogat has condemned the attack saying that violence won't suppress the voice of the country, and that they should retaliate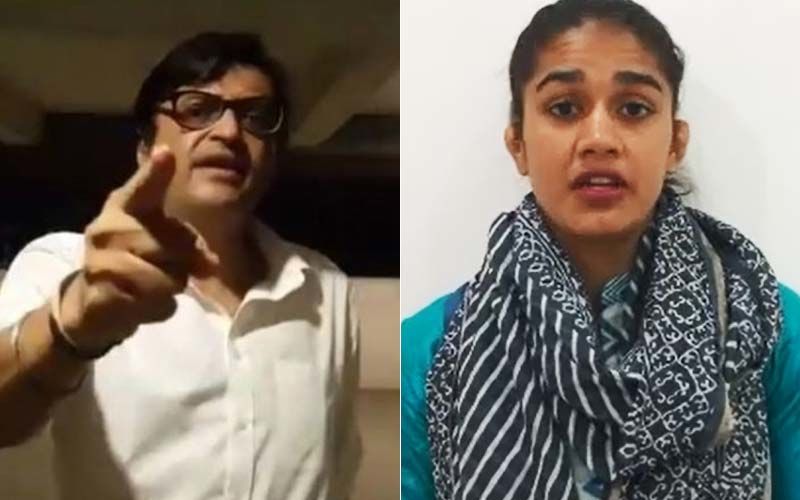 On Thursday, Arnab Goswami and his wife were attacked by goons while they were returning home from their studio at night. After that, Arnab shared a video message on his news channel's social media account recounting the horror. The incident took social media by storm and people, including a lot of celebrities such as Anupam Kher, Madhur Bhandarkar, and others strongly condemned the attack. Hashtags supporting Arnab Goswami were trending on social media, and now wrestler Babita Phogat has also come out in support of Arnab Goswami.
Babita Phogat took to her Twitter to share her views about it. In her tweet, she mentioned that the country has now changed and that violent attacks won't suppress the voice of the country. In her tweet, she said that instead of fearing such attacks, they should fight back and retaliate. Babita Phogat ended her tweet with the hashtag 'I Stand With Arnab'. She tweeted, "देश बदल गया है कोई तो इनको समझाओ लाठी-डंडों से अब देश की आवाज नहीं दबेगी डरने की जरूरत नहीं है मुंहतोड़ जवाब दो #IStandWithArnab."
Meanwhile, Babita Phogat has been in controversy and made the headlines recently for her tweet slamming Nizamuddin meet.
देश बदल गया है

कोई तो इनको समझाओ

लाठी-डंडों से अब देश की आवाज नहीं दबेगी

डरने की जरूरत नहीं है मुंहतोड़ जवाब दो#IStandWithArnab

— Babita Phogat (@BabitaPhogat) April 23, 2020
Image Source: Twitter/republic/BabitaPhogat