Asteroid To Collide With Earth On May 4? Here's What NASA Has To Say About Potential Collision With The 52-Foot-Tall, House-Sized Celestial Rock
NASA has informed of asteroids that are headed for Earth by the American space agency's Jet Propulsion Laboratory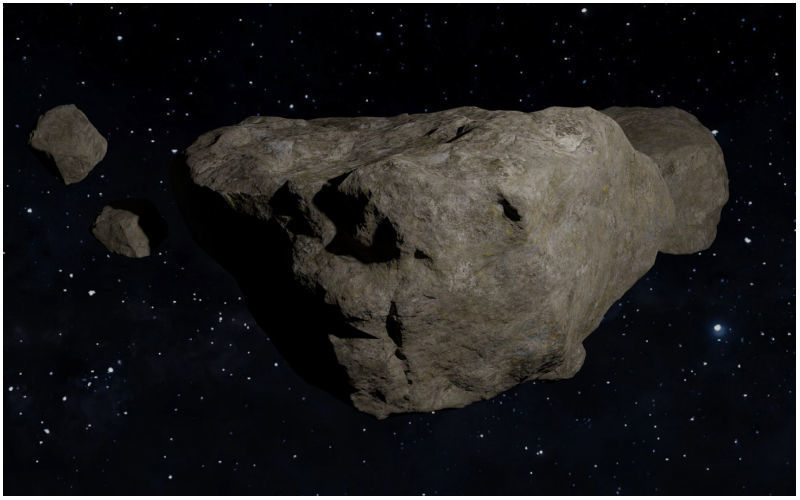 The scare around asteroids colliding with Earth just continues to intensify. Several new theories, about the universe and an attempt to understand its intricacies, have been brewed by people and it seems to escalating quickly. Amid all the concerns, scientists and researchers are closely observing each space object to gain more knowledge about it.

Above all, asteroids are a potential threat to Earth and hence scientists are constantly monitoring them.
Now, NASA has informed of asteroids that are headed for Earth by the American space agency's Jet Propulsion Laboratory. As per the Latestly reports, a large cosmic object will pass relatively close to earth on Thursday, May 4, while travelling swiftly in our direction.
The space agency has shared that the large asteroid, 2023 HF7 (52 feet), is the size of a house and will pass incredibly close to the Earth.
NASA's JPL has provided information indicating that the asteroid will pass Earth at a distance of 638,000 kilometres. Well, the only question remains; Will it collide with Earth? No. If it continue on its current course, the asteroid will pass close to Earth without harming it.
As per NASA, There are currently 1278661 known asteroids in the cosmos. The largest of these asteroids is less than 33 feet (10 metres) in diameter, while the smallest is less than 329 miles (530 km) in diameter.
Trojans, Near Earth Asteroids, and the Main Asteroid Belt are the three different types of asteroids. The near-Earth asteroids' orbits are quite close to the Earth's.
In case of any potential threat from the asteroid, NASA will warn the public in time, if an asteroid changes trajectory for whatever reason, as the space agency continues to monitor them.
NASA has kept an eye on and tracked the asteroids using satellites, telescopes, and other equipment based on the Earth and the sky.
Image Source: Pixabay