Ayesha Mukherjee Confirms Separation From Shikhar Dhawan; Says, 'I Thought Divorce Was A Dirty Word Until I Became 2 Time Divorcee'
Shikhar Dhawan and Ayesha Mukherjee have called it quits after eight years of marriage. The Melbourne-based boxer confirmed the divorce on her social media account.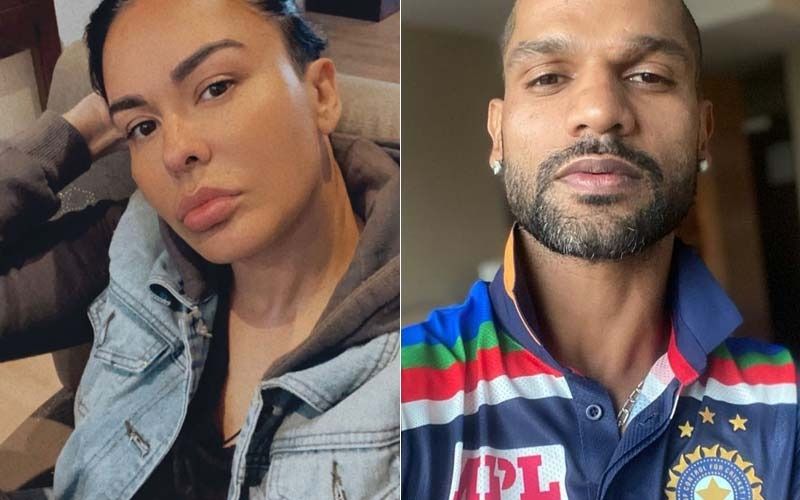 Indian cricketer Shikhar Dhawan and his wife Ayesha Mukherjee have parted ways after eight years of marriage. Ayesha took to her social media accounts to confirm the news and penned a lengthy note, speaking about how she always thought divorce was a dirty word until she became "2 time divorcee." In her post, Ayesha also wrote about her two failed marriages and stated that she felt like she had more to prove post her second divorce.
Sharing a photo of herself, Ayesha, who is a Melbourne-based boxer, wrote, "I THOUGHT DIVORCE WAS A DIRTY WORD UNTIL I BECAME A 2 TIME DIVORCEE. Funny how words can have such powerful meanings and associations. I experienced this first hand as a divorcee. The first time I went through a divorce I was soooooooo fu@kn scared. I felt like I had failed and I was doing something so wrong at that time. I felt as if I had let everyone down and even felt selfish. I felt that I was letting my parents down, I felt that I was letting my children down and even to some extent I felt as if I was letting God down. Divorce was such a dirty word."
Check out the complete post here:
Ayesha Mukherjee also mentioned that if anyone is struggling with divorce or is scared to end a relationship owing to society pressure can connect with her through DM.
Shikhar Dhawan and Ayesha Mukherjee got married in October 2012. The estranged couple has a seven-year-old son Zoravar together.
Image Source: Instagram/ shikhardofficial//apwithaesha