Baba Ka Dhaba Controversy: Blogger Gaurav Wasan Says 'Is This What I Get For Helping Someone In Distress?'-EXCLUSIVE
After a change of fortune for Baba Ka Dhaba, the Baba has now gone and filed a police complaint against blogger Gaurav Wasan who made him famous. Wasan is upset and hurt by his allegations. Read the exclusive report here.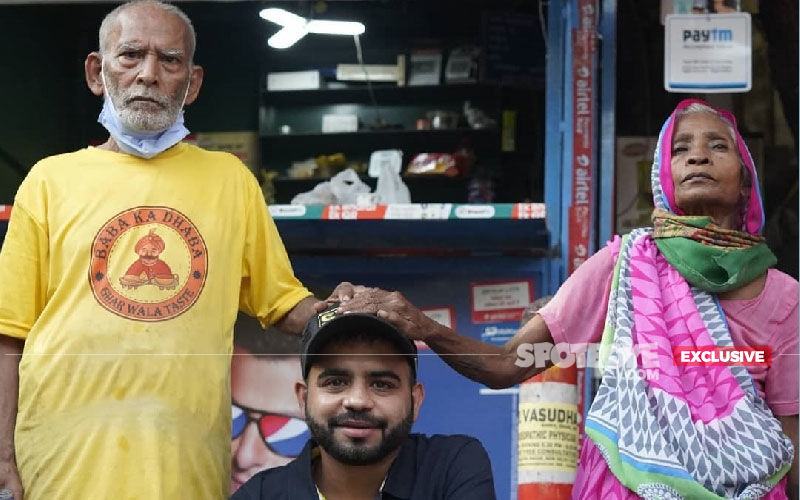 80-year old 'Baba' whose Dhaba suddenly became hot property after food blogger Gaurav Wasan posted a video of him and his food stall in Delhi, is a classic heart-tugging story. The tale of turning the fate of the needy in the times of Coronavirus pandemic made national headlines and thousands flocked the Dhaba to do their bit. But seems like the tale has come to a jerky halt as the Baba aka Kanta Prasad has now filed a police complaint against Wasan.
Baba now accuses Wasan of defrauding him of the flow of funds that came from all across India to help the needy couple. Baba claims Wasan has siphoned off many lakhs that were sent to him by people all across India who answered to his distress.
Wasan doesn't know what hit him. "I don't know who has been filling up Baba's ears. I asked people to stop sending money for Baba because enough funds have been accumulated. I helped him when he seemed to be in distress. I like to promote street food. In fact, after helping Baba, I also made a video on a female Dhaba owner in Agra. Her fortunes too have revived. I hope she doesn't turn around to accuse me of cheating her. This is too upsetting. Is this what I get for helping someone in distress?" asks Gaurav.
Baba when contacted by NDTV had earlier mentioned, "He (Wasan) called for donations in the name of his wife, brother and himself. He gave us a cheque of only Rs 2,33,677. I have deposited the cheque; I don't know if the money will be credited. They tell me I got 20 lakh but where is the money."

Wasan countered this claim and told NDTV that Baba had got donations amounting to Rs 20 lakhs and hence the bank account was frozen. That's when Wasan came out and requested people of India to not send more money and it won't get transferred.
Image source:Instagram/youtubeswadofficial