Badminton Player Jwala Gutta Gets The Most Memorable Birthday Gift As She Gets Engaged To Vishnu Vishal On Her Big Day
Vishnu Vishal and Jwala Gutta who have been dating for a couple of years now are all set to embark on a new journey as the couple is now engaged! *drumrolls*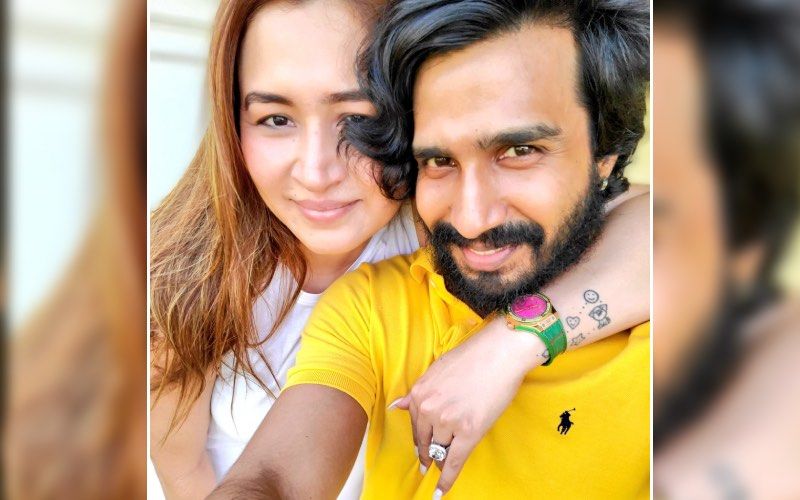 What could be a better gift from your partner, the promise of forever and that too on your birthday? It's indescribable and profound, right? Well, that is how Badminton player Jwala Gutta must be feeling right now. The player is celebrating her 37th birthday today and as a birthday gift, she got lifetime happiness as her beau Vishal Vinshu presented her an engagement ring on her birthday. That's right! Vishal Vishnu proposed to her on her birthday and she said YES, thus making her birthday the most memorable one. Vishal took to Twitter to share some photos while announcing the happy news and since then congratulations are coming in order for the couple from fans and friends.
He wrote, "Happy birthday @Guttajwala New start to LIFE.. Lets be positive and work towards a better future for us, Aryan, our families, friends and people around.. Need all your love n blessings guys.. #newbeginnings thank you @basanthjain for arranging a ring in d middle of d night.." Gutta even shared a note on the same and how she is excited to embark on this great journey. She wrote, "N dis happened last nite n what a beautiful surprise it was! Today when I think of my life what a journey it has been n 2day I realise there is so much more to luk forward to! Towards our family, Aryan, friends and work! its gonna be another great journey am sure
In an interview with IndiaToday.in, Vishnu Vishal said, "To me, love is all about marriage and that chapter is over. Mine was a love marriage and we were together for almost 11 years. After my separation, I met Jwala and started spending a lot of time with her. She is a very positive person and that's what I like about her. She had also gone through a separation in life. We spoke, understood each other and things are going fine."
N dis happened last nite n what a beautiful surprise it was!
Today when I think of my life what a journey it has been n 2day I realise there is so much more to luk forward to!Towards our family,Aryan,friends and work!its gonna be another great journey am sure ❤️🥂😘 pic.twitter.com/qjqVkK6CWo

— Gutta Jwala (@Guttajwala) September 7, 2020
Happy birthday @Guttajwala
New start to LIFE..
Lets be positive and work towards a better future for us,Aryan,our families,friends and people around..

Need all your love n blessings guys..#newbeginnings

thank you @basanthjain for arranging a ring in d middle of d night.. pic.twitter.com/FYAVQuZFjQ

— VISHNU VISHAL - stay home stay safe (@TheVishnuVishal) September 7, 2020
Image source: Twitter/ Guttajwala