Bridgerton Season 2: From Storyline To New Cast, Here's Everything You Need To Know About Upcoming Season
Anthony Bridgerton (Jonathan Bailey)'s world is touted to turn upside down when the Sharma family sets foot in London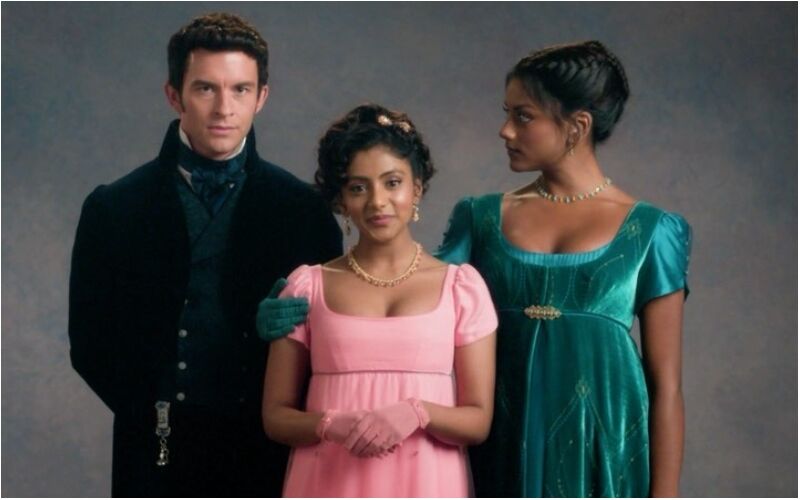 The anticipation around Bridgerton doesn't seem to conclude and fans are eagerly waiting for the second season of the show which will premiere on Netflix on March 25. Adapted from 'The Viscount Who Loved Me', the new season will centre around Anthony Bridgerton (Jonathan Bailey) and his search to find a wife.

Anthony's world is touted to turn upside down when the Sharma family sets foot in London.
In the upcoming season, Simone Ashley plays Kate Sharma, Charithra Chandran plays her younger sister, Edwina, and Shelley Conn plays their mother, Mary. According to the show, this family of women will be travelling from India to participate in the new season.
The storyline of Bridgerton season 2
If we are to go by the recent reports, season 2 of Bridgerton will focus on the eldest Bridgerton who will narrate the story of Anthony Bridgerton and Kate Sharma. Season 2 is all set to be released on Netflix on March 25, which will be comprised of eight episodes.
Season 2 Cast
Simone Ashley will be seen playing Kate Sharma in the upcoming season of Bridgerton season 2. Kate Sharma is a smart, headstrong woman who focuses all her energy and attention on finding her younger sister Edwina a match.
The British-Indian actor became hugely popular after Sex Education. Simone played Olivia Hanan, the popular girl who's the envy of many students as part of Moordale Secondary School's 'Untouchables.'
Simone was lauded by fans and critics for her performance. Apart from Sex Education, she has also been a part of shows like Broadchurch, The Sister and Pokémon Detective Pikachu.
Charithra Chandran will play the character of Edwina Sharma in Bridgerton season 2. The 24-year-old British-Indian actor has generated a lot of curiosity ever since it was announced that she will be featuring in Bridgerton.
In the series, Charithra aka Edwina is Mary Sharma's only child and the younger half-sister to Kate. She hopes that London will continue to provide exciting opportunities. Edwina is also looking for a partner, and she relies heavily on Kate's advice.
Before Bridgerton, Charithra was seen in the British spy thriller series Alex Rider Season 2. She was also seen in the TV show Pillow Talk. She
Meanwhile, the last crucial addition to the cast is Shelley Conn aka Mary Sharma. Born in North London, to Anglo-Indian parents in 1976, Shelley attended Queen's Mary College in Basingstoke and Webber Douglas Academy of Dramatic Art.
In Bridgerton, Shelley plays Maya Sharma, Edwina's birth mother and Kate's stepmom. A widow herself, she has been struggling with finances, so the trip to London this season is crucial.
Shelley has also been part of shows such as Down to Earth, The Palace, Mistresses and Trial & Retribution. She was chosen by Steven Spielberg to be one of the leads in the $150 million TV series Terra Nova, which premiered on 26 September 2011.
Image Source: Instagram