Britney Spears' Ex-husband Jason Alexander Faces Felony Charges; Steals Landlady's $2,000 Bracelet-REPORTS!
Jason Alexander was arrested on Wednesday, August 16, on a warrant issued in 2016 for alleged jewellery theft and he was charged with two felonies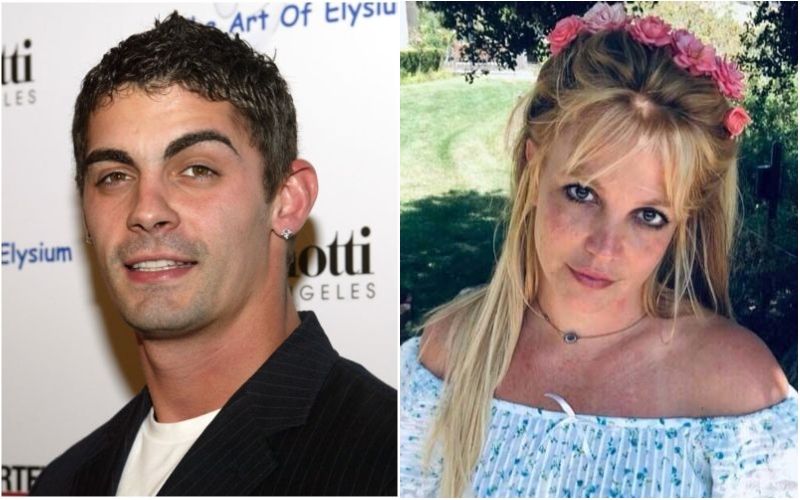 Britney Spears' first husband Jason Alexandr would be facing additional jail time for two unresolved theft charges. The latest development comes as he was caught breaking into the singer's Thousand Oaks home on the day of her wedding to Sam Ashgari in June, the 40-year-old has spent the last two months in Ventura County jail.

As per the Napa County Sheriff, Jason was arrested on Wednesday, August 16, on a warrant issued in 2016 for alleged jewellery theft and he was charged with two felonies as reported by TMZ.
The report also quoted a source saying: "Jason is charged with grand theft and buying/receiving stolen property after he was picked up by Napa authorities on Tuesday from Ventura County jail after serving a 60-day sentence for crashing Britney's wedding."
Alexander was booked for allegedly stealing his landlady's $2,000 diamond tennis bracelet in August 2015 and pawning it for $180 at best Collateral in Vallejo, California, as reported by the Daily Mail.
The arrest affidavit quoted Jason admitting to the theft when confronted, and his name appears in pawn shop records.
He stated that he was unable to obtain the bracelet and offered to replace it with another, but the 55-year-old victim declined and reported him to the police in February 2016. When Jason fled the scene, police issued a warrant for his arrest on charges of grand theft and buying or receiving stolen property, and they were able to return the bracelet to the victim, as reported by Meaww.
Jason's former landlady, who chose to remain unidentified, described him as a "disgusting person" who kicked her daughter's dog and used drugs in her American Canyon home.
She told Daily Mail: "I kicked him out of the house when I caught him stealing stuff. He lived in my house for six months and I trusted him. He was a client [at her medical cannabis business]. I never had a roommate in my life and I let him and his dad stay there because he was going to be homeless – he was required to stay in San Francisco as part of his probation. She added, "He couldn't go back to Louisiana. His dad had come from Louisiana to get him but he couldn't go back because of that. That was the only reason I rented to him. It broke up my business partnership too because my partner, she was dead against it. She was right I guess. 'At the time, I felt bad for him – mainly because his dad made me believe he was a different person."
ALSO READ | Britney Spears Takes A Dig At Ex Kevin Federline, Says He Refused To See Her During Pregnancy
Jason Alexender has been arrested four times in the last 13 months, including in December 2021 for stalking an unidentified woman. He was arrested in August for violating airport security protocols, and he was charged with DUI in January 2021.
Image Source: Instagram