Britney Spears Proves She Is 'Queen Of Pop'! Reveals Her 'Real Voice' As She Sings 'Baby One More Time'; Fans Say 'YOURE A F* LEGEND!'
Britney Spears' viral version of 'Baby One More Time' sounds different from 1998 original as she spiced up the iconic lyrics with a classic rich and deep voice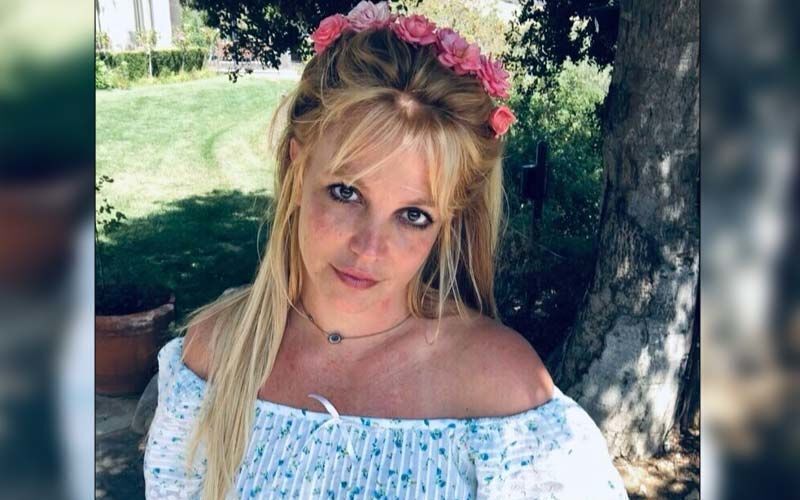 Britney Spears has once again proved why she is known as the 'Queen of pop'!

The playback singer impressed her followers with a new video of herself singing acapella while washing laundry. Well, after all these years, fans were forced to ask - Is Britney Spears' real singing voice is actually different from all the albums she released?
Sharing the video she wrote, "This is me yesterday, doing laundry and separating clothes. I haven't shared my voice in an extremely long time, maybe too long, and here's me playing at my house with a different version of 'Baby'."
Spears added, "The word as in words, show me how you want it to be, tell me baby because I need to know, give me a f****** sign, hit me baby, one more time!"
Well, for the unversed, it's worth noting that this version sounds different from the 1998 original. For starrers, the 'Criminal' singer spiced up the iconic lyrics by demanding "a f---king sign." More importantly, she delivered the classic rich and deep voice which was a notable departure from the higher, more breathy vocal styling she's famously known for.
Spears', who is known for her light and playful voice, is often labelled for her 'baby voice' was on full display during her earliest albums. Undoubtedly, she has evolved over the years and she has delivered most of the soulful vocals on 2003's In the Zone in a breathy, sexed-up whisper instead of the sugary coo that defined her earlier material.
Well, there's no denying she is one of the most versatile singers in the industry.
However, Spears has rarely been referred to as a powerhouse such as in the case of her peers, Christina Aguilera and Beyonce. Sadly, over the years, several critics have rebuked her for having a weakening voice and supposedly relying on lip-syncing during performances.
Spears worked with producer Eric Foster White to create her distinctive voice, but fans were clearly pleased to hear her 'natural' singing and complimented her in the comments.
One fan described hearing her "true voice" as "amazing," while another praised her "natural" sound and how "comfortable" she was "sharing it to the world."
Image Source: Instagram