BTS' Bangladeshi Fan Alleges Receiving Rape Threats For Carrying A Bag With The Septet's Pic, Shares Photo Of The Bruises; ARMY Extends Support -See Tweets
ARMY comes out in support of a fan who alleges getting rape threats for carrying a bag with BTS' pic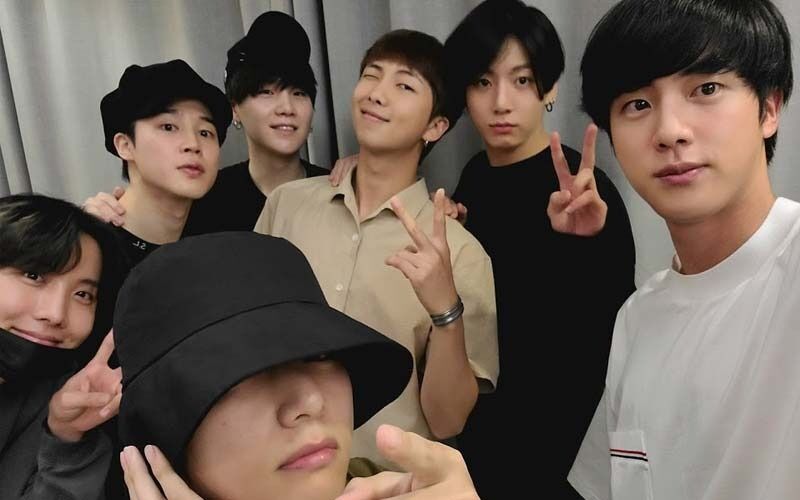 BTS is one of the most popular K-Pop bands in the world right now. The band members RM, Jimin, J-Hope, Suga, Jin, Jungkook and V enjoy great popularity worldwide. While the boys have gazillion fans, there's no denying that they are also a subject of hate. There are times they get trolled and receive nasty comments. Whenever the members get trolled, their fans, popularly known as ARMY, come to their defense and this speaks volumes of their love for the boys.
However, there are also times when people oppose fans who support the K-Pop band. Speaking of that, today, a young ARMY member from Bangladesh that goes by the name nini7 on Twitter has alleged that she got rape threats from a man on the streets who spotted carrying her a backpack with a picture of BTS on it.
I was coming back home after finishing my classes and i use a BTS bagpack and suddenly a man grabbed my bag and he said if you don't throw this bag away right now I'll r@pe you. He squeezed my hand so hard at the point of breaking my bones. No one was there i got so scared. I +

— nini⁷ 🇧🇩 (@luvvyorself) November 19, 2021
Many ARMY members are now coming out in support of the young lady and asking her to stay safe. A fan on Twitter extended support and wrote, "I wasn't aware bangladeshi armys were being harassed & physically assaulted for wearing bts merch in public. I'm so sorry this is happening. you should be allowed to walk around freeling wearing something that you're proud of & enjoy. that's heartbreaking. #TwitterSafetyFails."
Another wrote, "I am so sorry this is happening to so many of you, it is utterly heartbreaking to hear. people should be allowed to have interests and love who they want to love. this is terrible, I hope things gets better tomorrow, I truly do."
Image Source:Instagram/BTS_twt