BTS Members V And Jimin Share A Hilarious Horror Story From Their Philippines Tour In 2017 That Will Leave You Surprised
BTS members V and Jimin have shared a wired yet creepy event from the past that will certainly leave you surprised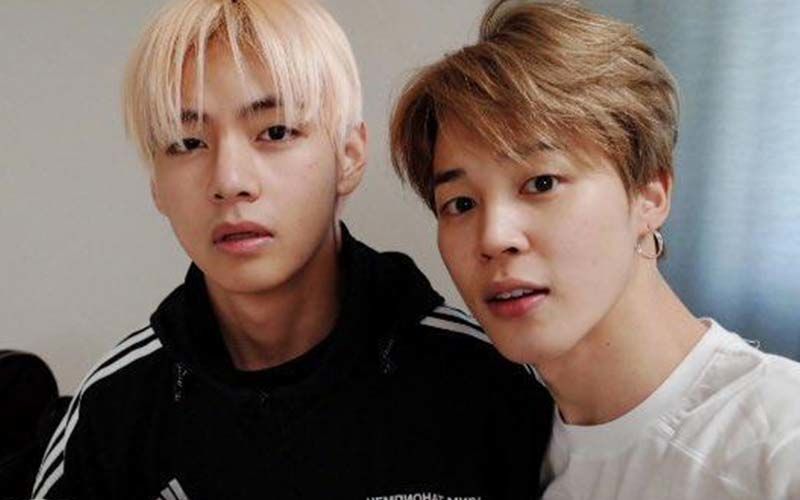 Nowadays, the BTS members have a huge fan following. Their soundtracks, dance moves and most largely their bond is something everyone likes. Teenagers or adults, everyone across the world is currently going all purple hearts over the Bangtan Boys. They never miss any chance to give #friendshipgoals to their fans. Usually, they share videos and amusing incidents with fans in their interviews. Lately, fans are going gung-ho over a video of besties, V and Jimin as they share a fun yet creepy incident.
As we all know, Jimin and V are best friends. Reportedly, they have studied in the same school and are of the same age also. They have so many unforgettable and beautiful memories. Taking a walk down the memory lane, they shared one amusing and creepy incident with fans. They shared that in the past V was having a nightmare and wanted to share the room with Jimin, nonetheless, Jimin had kicked V from his room. The event of nightmare happened when BTS was on a trip to the Philippines as part of their Summer Package in the year 2017.
Further, Jimin continued that V had seen a ghost and that made him unable to sleep in his room, so he had come to his room in the night, well, he was sleepy and didn't remember kicking him out of the room. Jimin also added he wanted to apologize and hence he brought a dream catcher for V to keep ghosts away. The BTS members and V then thought to pull Jimin's leg by saying, "What a two-faced person you are after kicking him out of the room you have brought him a gift." Anyhow, V also disclosed that Jimin did not kick him out but he dropped him till the door. He even praised Jimin for his thoughtful gift and wished him a peaceful sleep. V and Jimin truly are #BFFs for life.



Image source: Twitter/BTS_twt