BTS's RM Leaves DESI ARMY In Awe As Fans Spot A Book On Chandigarh's Architecture In His Collection, Internet Goes 'Balle Balle'
Indian fans couldn't contain their excitement after noticing a book about Chandigarh on RM's bookshelf.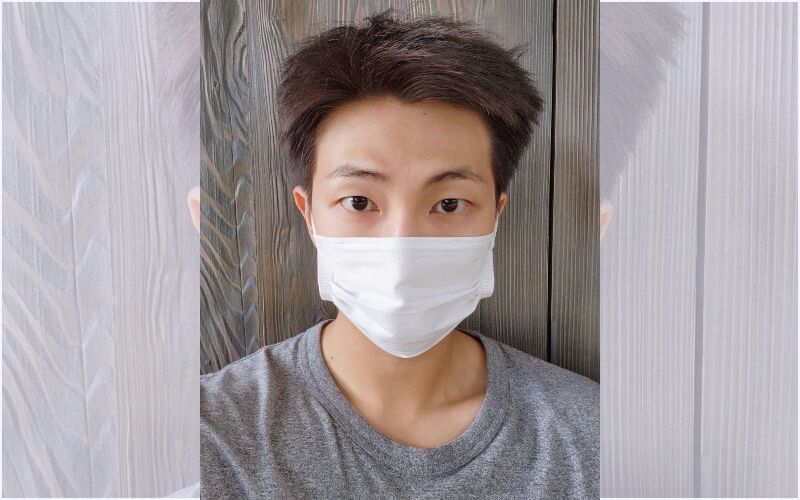 It's no secret BTS lead RM is an avid reader and the singer recently took to social media to share a picture of his bookshelf. The picture went viral on social media owing to RM's fan following; interestingly, Indian fans couldn't contain their excitement after noticing the bookshelf.

The shelf which is at his home in South Korea had a number of books on American and Korean culture, history, and art. However, one book that caught Indian ARMY's attention was 'Jeanneret Chandigarh' – a book on Indian city Chandigarh's architecture.
RM's bookshelf looks like he arranged it as it was kind of messy. He has a number of books from all parts of the world. As we know, he has a distinct love for museums, art, design, history, art and paintings.
Speaking of the book, it is written by the cousin of Le Corbusier who designed Chandigarh in the 1950s. Amongst his furniture pieces, the most famous one was the teak and cane chair with V shaped legs.
Well, there's no denying Indian BTS fans were elated to see a book on Chandigarh on his shelf.
Indian ARMY without wasting any minute took to Twitter asking if the K-pop singer is planning to visit India anytime soon.
"Namjoon has a book on Chandigarh I repeat Nmajoon has a book on Chandigarh, he knows this place exists, omg I am freaking out, as a student of Panjab University Chandigarh, I have lived there for 5 years, the buildings the map the furniture I love it all. Desimys where u at!!!!," one of the fans wrote.
Another social media user, "OMGGGG Namjoon read a book about Chandigarh. Apna sadda Punjab."
For the unversed, BTS have never visited India, but they enjoy a massive fan following in the country. From Bollywood actors to college students, there is a long list of members in the Indian ARMY.
Image Source: Instagram/rkive