BTS' V To Take Legal Action Against Sojang, ARMY Slams YouTuber For Defaming K-pop Idols
BTS star V has decided of taking legal action against the YouTuber Sojang.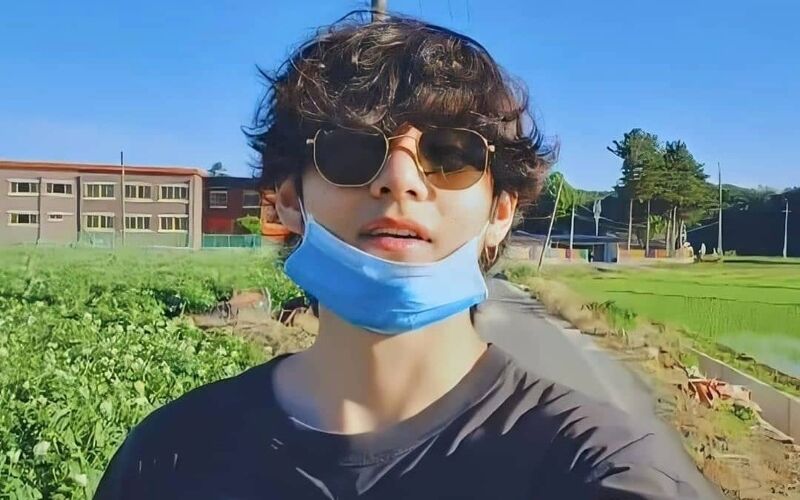 Fame comes at a cost and surviving the public and media glare can be really difficult. Being popular has its ramifications and haters may go to extreme lengths to take them down. Well, the K-pop band BTS' V seems to be going through a similar ordeal. A Youtuber has now been targeting him for some time now and claimed that he had caused a drunken ruckus and was in a serious incident.

A fan took a screenshot of the YouTube channel and posted it on the K-pop platform Weverse which was seen by V who is now ready to sue.
In no time, after BTS star witnessed the post he decided of taking legal action against the YouTuber and commented, "Oh?!! I will proceed with a lawsuit. I guess I can earn some snack money with this. Even mentioning my family and friends, see ya."
Meanwhile, ARMY (what BTS fans address themselves) then showered his post with supportive comments hoping that he wasn't too affected by the fake rumours. Not only did he reassure fans, but he also added, "I just skimmed through and all artists, not just us, do not like people like that. All fans and ARMY may or may not have monitored this person, but I will sue on behalf of all those who got hurt or do not have the courage to do so."
In response, the YouTuber left a sly remark: "Breaking news, V has mentioned my channel on Weverse and has seen my videos. He shouldn't have said that he could earn 'snack money' as that will just make it harder for him, but that's just V for you. How much bigger will this channel get? This is the one and only YouTube drama channel that world star BTS watches."
For the unversed, YouTuber Sojang is known to upload videos targeting celebrities and K-pop idols and blatantly defaming them with ludicrous claims. These claims have rewarded his YouTube channel with several views that have gone viral with non-fans believing these false accusations.
Image Source: Instagram/taehyung.bighitentertainment