Camila Cabello Bashed For Complaining After Paparazzi Took Bikini Pics Of Her When She Was 'Unprepared'-DETAILS BELOW!
Multiple celebrities and fans came to support her and gave her strength by writing in the comment section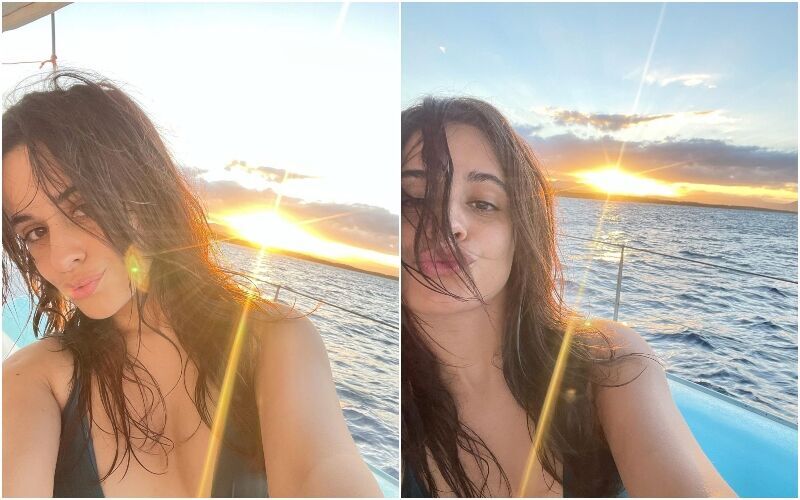 Singer and former Fifth Harmony member Camila Cabello has been making waves in the industry for a while now. However, she seems troubled by the paparazzi for spoiling her Miami beach getaway. The 25-year-old singer slammed the pap and claimed that she "didn't breathe" and "held her core so tight her abs hurt" while paparazzi shot her in a bikini from all angles in a long Instagram post released on Saturday, April 2, 2022.

After her post, various celebrities and fans came to support her and gave her strength by writing in the comment section.
Taking to Instagram, Cabello, said, "I've felt super vulnerable and unprepared – I've worn bikinis that were too small and paid no mind to how I looked, then saw pictures online and comments and been so upset." She added, "I reminded myself when it impacted my self esteem that I was thinking the culture's thoughts and not my own," she continued, "A culture who has gotten so used to an image of what a 'healthy' woman's body looks like that is completely not real for a lot of women."
"Today I got a new bikini, a whole f–kin cute outfit, put lip gloss on, and didn't eat anything too heavy before going in the OCEAN cause I knew it was gonna be basically a whole photoshoot," she explained, referring to her animal print bikini. "I held my core so tight my abs hurt and didn't breathe and barely smiled and was so self-conscious of where the paps were the whole time i couldn't let go and relax and do what we're meant to do when we go out into nature." Cabello, who is set to release her third studio album, "Familia," on April 8, explained that she is a "single woman in her 20s in the middle of a s—t ton of [album] promo," who just wanted to "look 'good.'"
The ex-Fifth Harmony singer concluded her letter by telling her fans that she wants to "go back to feeling like 7 year old myself on the beach," when she was "happy, silly, breathing, pretending to be a mermaid, FREE." She continued, "I've never had a worse experience at the beach," and added, "I haven't reached the stage in my trip where I can't care less."
Cabello's heartfelt post couldn't stop her celebrity friends and fans from spamming her with hopeful messages.
Fellow singer Kesha, added, "Ur a f**ing queen and are perfect," she added, "I feel you and am sending all the love and positive vibes your way ❤️❤️." Lily Collins, star of 'Emily In Paris,' said. Paris Hilton, on the other hand, admits that the post "made [her] cry." She said, "Thank you for writing this, so important for people to hear," she added, "You are beautiful inside and out🥰."
Meanwhile many other of her fans also wrote and expressed their support to her like this fan on Twitter who wrote, "Her words mean so much not only for celebrities but for young females especially".
There were many who slammed her for complaining about the paparazzi. One social media user reminded it her it came with celebrity status: "Unfortunately, that's part of the game of being a Celebrity, doesn't make it right but it is the reality. Everyone wants a bite bite."
One person offered how she could get that perfect bikini pic instead of sucking in her abs, "Some squats might help!" While another person commented: "Women only care about comments whenever they are not in their favor !"
Image Source: Instagram