Celebrity Hairstylist Jawed Habib Issues Apology After A Video Of Him Spitting On A Woman's Head Receives Backlash; NCW To Seek Legal Action Against Him
Hairstylist Jawed Habib has issued an apology through a video message on Instagram for spitting on a woman's head during his workshop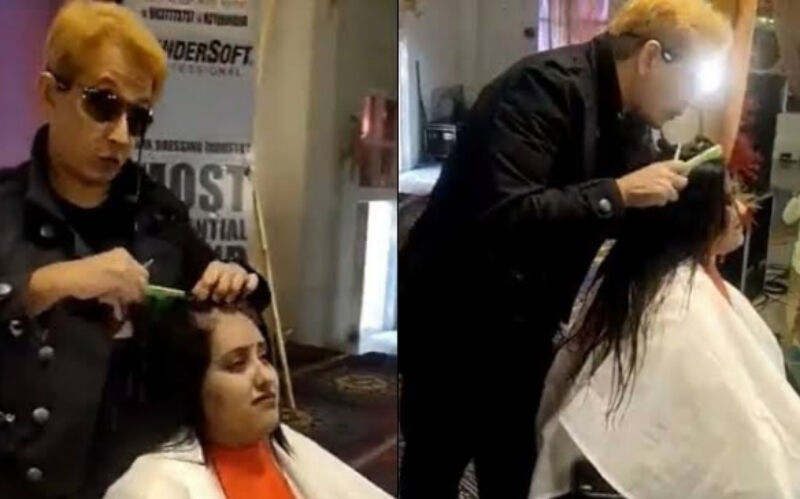 Popular Celebrity hairstylist Jawed Habib recently received severe backlash after a video of him spitting on a woman's head went viral on social media. Many users slammed the hairstylist and condemned him for the same. For the unversed, Jawed visited Uttar Pradesh's Muzzafarnagar for a workshop and while styling a woman's hair, he spits on the woman's hair in front of the audience and said that if there is a shortage of water, use your saliva. This did not go down well with a certain section of people who severely criticized Jawed.
Now, the celebrity hairstylist has issued an apology on his Instagram handle. He shared a video and explained that such things are often done with a humourous intent during workshops. He, however, apologies to everyone who is hurt because of the incident. Jawed said in the clip, "Some words spoken by me during my seminar have hurt a few people. I just want to say one thing these are professional workshops, as in, they are attended by people from within our profession. When these sessions get very long, we have to make them humorous. What can I say? If you are truly hurt, I apologise from the bottom of my heart. Please forgive me, I am sorry."
In the viral video, Jawed Habib was seen styling a woman's hair. He then leaves the spectators all shocked by spitting on the woman's hair. He said that if there is a shortage of water, one can use their saliva.
Meanwhile, the chairperson of The National Commission for Women (NCW) Rekha Sharma has written to the UP Director General of Police (DGP) seeking legal action against Jawed in this matter. The letter shared on NCW India's Twitter, read, "@NCWIndia has taken cognizance of the incident. Chairperson @sharmarekha has written to @dgpup to immediately investigate the veracity of this viral video and take appropriate action. The action taken must be apprised to the Commission at the earliest."

Image Source: Instagram