ChatGPT-4 Makes Typo ERROR! AI Issues Apology After Being Questioned On Mistake! Netizens Say AI-Bot 'Is Just Humans'-SEE PIC!
The AI revolution, which began with ChatGPT, has hit the mainstream and experts believe that they are here to stay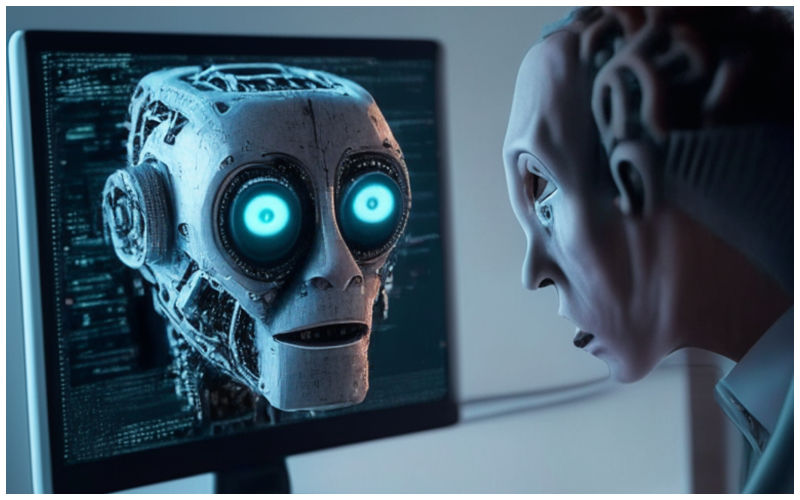 Artificial intelligence or simply known as AI is the simulation of human intelligence processed by machines, especially computer systems. The emergence of AI has taken the tech world by storm since the past few years, and humans are on the verge of making a breakthrough.

But, it's a long way to go!
The coming of Chat GPT has sparked concerns as it has become an extremely common and widespread tool for business. Many are afraid of losing jobs to foreseeing a future dominated by AI, experts and the common man alike are drawing theories and equipping themselves for a vague tomorrow, reported TimesNow.
The AI revolution, which began with ChatGPT has seen the inception of tools which include image generators, editors, chatbots and many more, hitting the mainstream and experts believe that they are here to stay.
However, a recent blunder from an AI came as a sign of relief for those who believe that AI is capable of taking over the industry or replacing humans from their jobs.
A Reddit user shocked people when he shared a screengrab which suggests that ChatGPT made a type. Well, it doesn't seem to accurate as the developers claimed!
"Anyone has ever seen GPT-4 make a typo before?" The screengrab shared on Reddit features a response on 'pet shop recording concerns,' which appeared fine at first glance. However, there is a typo. The user noticed it and expressed curiosity about its meaning.
They asked ChatGPT, "I've not seen the word "infrishing" before, what does that mean?" wrote the Reddit user.
The user also stated that the AI bot corrected itself after the error was spotted. Incidentally, the correct word was "infringing".
Netizens stormed the comments section and they expressed their disbelief in the comments section. "Busted! ChatGPT is just humans," wrote one. Another stated, "Its training data must be riddled with typos. I wonder if that is where it is from."
Another person wrote, "It was at this point they realised ChatGPT was just a typing farm in a faraway land." Meanwhile, some users claimed that they have had similar experiences with Chat GPT. "Yes. Yesterday it spelt dam bursting as 'damn bursting'. The other day it used the word 'aguish' and a while back it got phased and fazed mixed up. Just because it's machine produced doesn't mean it's perfect," wrote one.
Another wrote, "It makes typos in other languages. GPT 3.5 makes a lot of typos in e.g. Swedish. GPT4 is much better and rarely makes typos in Swedish, but it happens. I had never seen one in English yet, but obviously, it can happen."
Image Source: gencraft