Chris Rock FINALLY Breaks His Silence Since Will Smith's Oscars Slap, Says He's 'Still Processing What Happened'
Oscars 2022 came to a brief standstill on March 27 when the presenter took a swipe at Jada Pinkett Smith's shaved head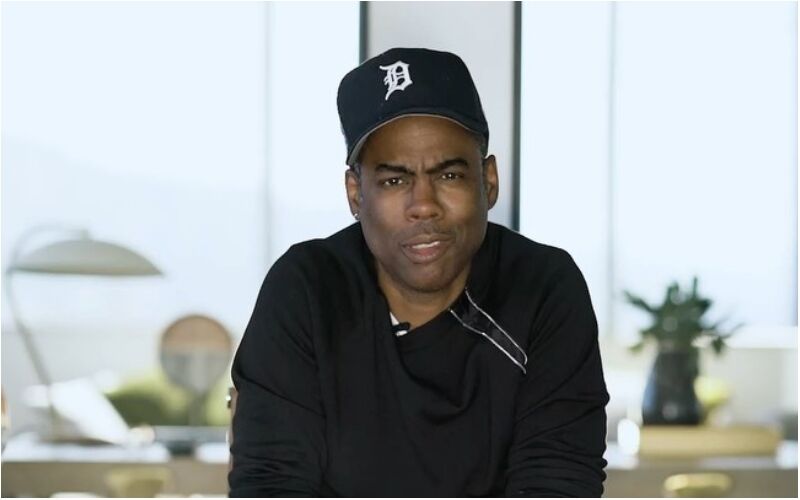 Will Smith and Chris Rock's slapgate controversy has broken the internet leaving everyone divided. Many have criticised Will Smith's fit of anger, now Chris Rock is breaking his silence after the actor slapped him on the stage at Oscars 2022.

Oscars came to a brief standstill on March 27 when the presenter took a swipe at Jada Pinkett Smith's shaved head, joking, "Jada, I love you. G.I. Jane 2, can't wait to see it, alright?"
The crack prompted Jada—who has been open about her alopecia diagnosis—to roll her eyes and Will to take the stage.
Returning to his seat, post-slap, Will yelled to Chris, "Keep my wife's name out your f--king mouth." Chris kept his cool on stage and quickly segued to the Best Documentary presentation, but now, he's speaking out.
At the beginning of his comedy show in Boston on March 30, Chris jokingly asked the audience, "How was your weekend?" according to audio of the show published by Variety. Following laughs, he shared, "I don't have a bunch of s--t about what happened, so if you came to hear that, I have a whole show I wrote before this weekend."
When questioned about the incident, Chris Said, "I'm still kind of processing what happened." The comedian continued, "So, at some point I'll talk about that s--t. And it will be serious and funny." But for the time being, Chris is focusing on his standup, adding, "I'm gonna tell some jokes... It's nice to just be out."
Interestingly, Chris did not file a police report with the Los Angeles Police Department following the physical altercation.
A recent E! News report quoted the LAPD officials and said, "investigative entities are aware of an incident between two individuals during the Academy Awards program. The incident involved one individual slapping another. The individual involved has declined to file a police report. If the involved party desires a police report at a later date, LAPD will be available to complete an investigative report."
Following the shocking incident, the Academy also addressed the incident prior to Chris' response, saying it "does not condone violence of any form" in a statement posted to Twitter on March 28, hours after the awards ceremony.
The Academy has since said they are exploring possible consequences for Will's actions, stating on March 30 that "Mr. Smith was asked to leave the ceremony and refused."
Later, Will apologized to the Academy and his fellow nominees after being awarded the Best Actor Oscar for his portrayal of Venus and Serena Williams' father, tennis coach Richard Williams, in King Richard.
Image Source: Instagram