CHRISTMAS Tree Decoration Ideas: Here's A Few Easy TIPS And TRICKS To Impress Your Friends And Family Members This Year
Here are a few tips and tricks to decorate your Christmas tree that would look unique and exceptional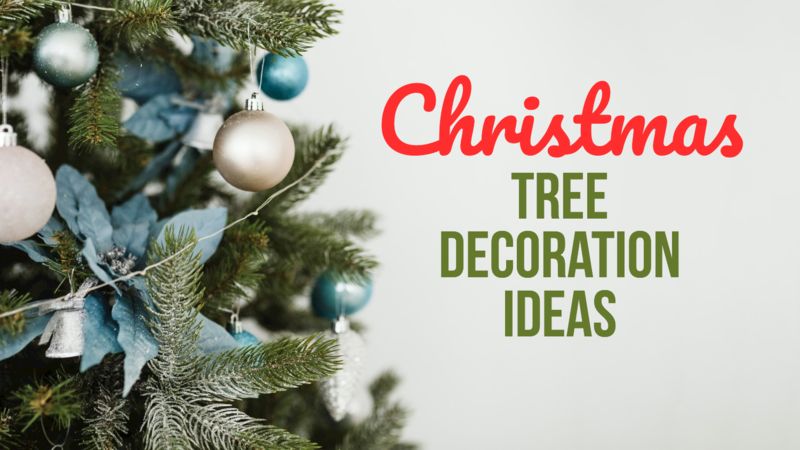 Christmas is all about celebrating with friends and family. While a major part of this festive season is the delicious array of food items and decorations. While many might have already decorated their christmas tree, and you are still struggling to find an idea; don't worry we have got you covered.

Here are a few tips and tricks to decorate your Christmas tree that would look unique and exceptional.
Follow A Colour Scheme
Colors are the most important elements to communicate the message behind the design at both visual and psychological levels. When used correctly, the color can reflect the niche and even the overall strategy behind the look. Applying the same logic, before starting out make sure you decide a colour scheme for the tree that may or may not match the decor of your space.
Follow the tutorial:
Adding Ribbon To Your Christmas Tree
Ribbons can be really elegant and many people take the easy road to decorate their trees with different colours of ribbons. Well, using them can definitely envy your friends and family.
Follow the tutorial:
DIY Decorations For Your Christmas Tree
There's nothing better than doing it yourself. In case you are too bored and don't want to spend too much money on ornaments, you can even make decorative items for the tree using simple items such as paper, wires, etc.
Follow the tutorial:
We hope you like these tips to make your Christmas tree look extra special!

Image Source: Instagram