Comedian Kunal Kamra Takes A Nasty Swipe At Tanmay Bhat; Jokes About The Latter Making '5 Times The Money I Do'
Comedian Kunal Kamra jokingly takes a swipe at Tanmay Bhat while comparing him to other comedians. He said that Tanmay earns more despite not having the qualities they do, read on!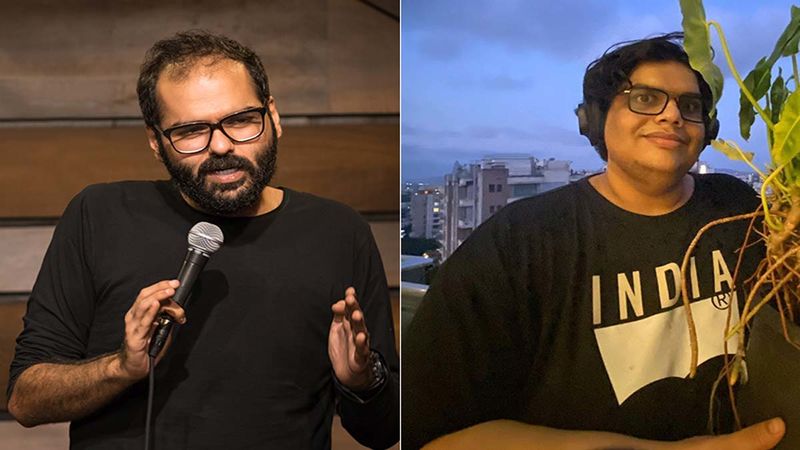 Comedian Kunal Kamra has conducted his debut session on the micro-blogging site, Twitter, #askkamra. He was bombarded with several questions, and he managed to answer quite a lot of them. When asked by one of the Twitter users about his favourite comedians that he looks upto or admires, his answer gave us a taste of his wits and sense of humour. He picked five names and then jokingly mentioned Tanmay Bhat possessing none of the qualities as compared to these five men and still earning 5 times more than him. LOL!
Kunal Kamra in his Tweet appreciated Varun Grover for his perspective over world view, Anuvan Patel for his writing skills, Zakir Khan ability to narrate a story, Abhishek Upmanyu for penning down some brilliant jokes and Manik Mahna for his approach towards comedy. He concluded by saying that Tanmay Bhat has none of those qualities, but still mints 5 times more money than him. We are wondering what Tanmay has to say about this. Following this tweet by Kunal Kamra, netizens posted some fun GIFs of Tanmay.
Kunal Kamra's tweet read, "Varun Grover for his world view Anuvab Pal for his writing genius Zakir Khan for story telling Abhishek Upmanyu for joke writing Manik Mahna for his attitude towards comedy. Lastly Tanmay Bhatt for having none of the above quality but still making 5 times the money I do."
Varun Grover for his world view
Anuvab Pal for his writing genius
Zakir Khan for story telling
Abhishek Upmanyu for joke writing
Manik Mahna for his attitude towards comedy.
Lastly Tanmay Bhatt for having none of the above quality but still making 5 times the money I do. https://t.co/HRxo3L7hPG

— Kunal Kamra (@kunalkamra88) October 25, 2020
Image Source: Instagram/tanmaybhat/deadant