Controversial Rapper Lil Tay Dies At 14, Alongside Her Brother! Family Confirms The News Of Her Tragic Demise-READ BELOW
Lil Tay, who is legally known as Claire Hope, had amassed over 3 million followers on Instagram, where her family shared the news of her tragic demise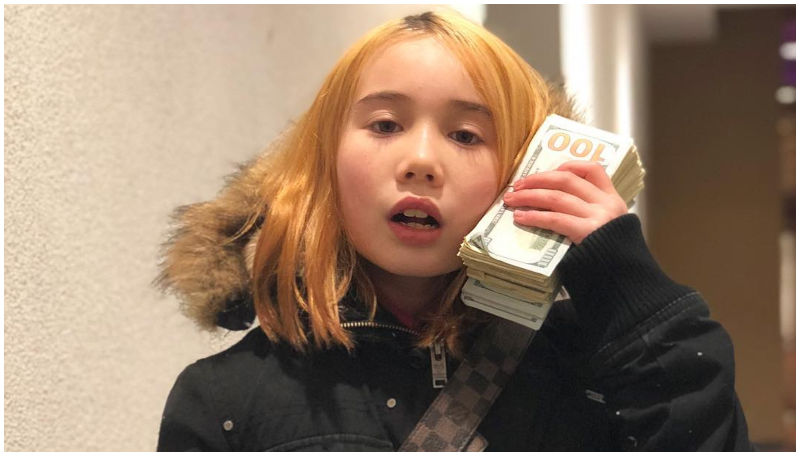 Controversial Internet rapper, and YouTube sensation, Lil Tay died unexpectedly at 14 along with her brother, Jason Tian. The news, confirmed by the family, marks the tragic end of the social media empire she had built since 2018, for her audacious displays of wealth and uncensored language at a very tender age. Jason Tian, her stepbrother, also passed away in the same incident, leaving their family and fans devastated.

Lil Tay, who is legally known as Claire Hope, had amassed over 3 million followers on Instagram, where her family shared the news of her tragic demise.
They wrote in a post, "It is with a heavy heart that we share the devastating news of our beloved Claire's sudden and tragic passing. We have no words to express the unbearable loss and indescribable pain."
"This outcome was entirely unexpected, and has left us all in shock. Her brother's passing adds an even more unimaginable depth to our grief," the post continued. "We kindly ask for privacy as we grieve this overwhelming loss, as the circumstances surrounding Claire and her brother's passing are still under investigation"
While the family did not reveal the name of the brother in their Instagram post, reports suggest that Jason is known to be related to Lil Tay and her parents, Angela Tian, and Christopher J. Hope.
Jason is said to be the creative force behind Lil Tay's online persona, which made her famous in 2018.
According to ITVX, the family moved from Canada to Los Angeles to pursue Lil Tay's career. The YouTube sensation's stepbrother also made headlines in 2021 when he launched a GoFundMe campaign for his sister, who was allegedly suffering from a serious illness. However, the campaign was met with scepticism as some people its authenticity.
Meanwhile, a Twitter account, known as @CureBore, shared the news of the siblings death and even posted pictures of Tay and Tian together. "Claire Hope, popularly known as Lil Tay, and her brother Jason Tian have passed away," the tweet read.
Despite their controversial run, many have expressed grief and condolences via social media sites. Some also shared memories and tributes to Lil Tay.
Image Source: Instagram