Coronavirus Lockdown: Hardik Pandya And Krunal Pandya Are Missing IPL And Cricket? Give A Demo On House Cricket- VIDEO
Just recently, Krunal Pandya older brother of Hardik Pandya shared a fun video on his Instagram account where the Pandya brothers are seen playing cricket inside the house, no matter what (Coronavirus pandemic) nothing can stop these two from playing cricket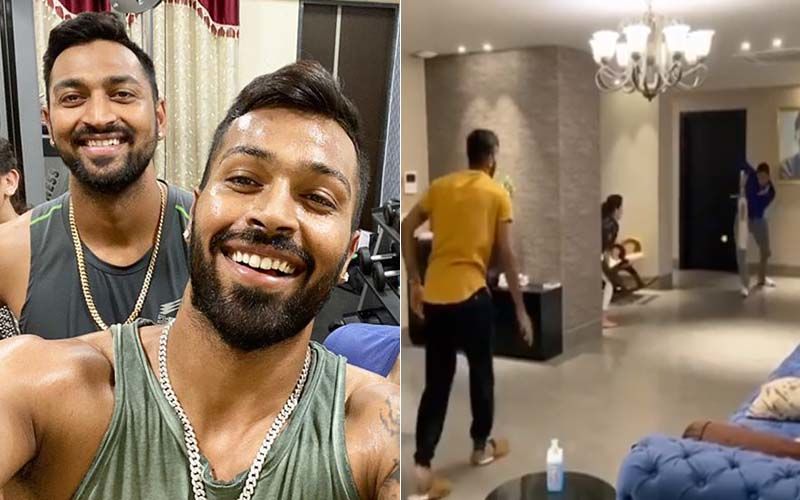 With Coronavirus hovering over us and taking a serious hit on people's health, the government has announced a lockdown for 21 days in India due to the COVID-19 outbreak. As everyone is in quarantine and hands are tied due to the lethal virus, the Pandya brothers and Indian cricketers found a way to kill their boredom. Hardik Pandya and his older brother Krunal were supposed to have taken the field against Chennai Super King for Mumbai Indians in the opening match of the Indian Premier League – IPL but as the tournament has been postponed, they are ensuring to still play cricket while getting the feel of IPL.
Chill, they have not gone to play cricket but chose to play it indoors and here's how they show us that one can have fun indoors too. Just recently, Krunal Pandya shared a fun video on his Instagram account where the Pandya brothers are seen playing cricket inside the house, no matter what (Coronavirus pandemic) nothing can stop these two from playing cricket. In the video, we see Krunal batting while Hardik is seen balling the ball.
We also see Krunal's wife Pankhuri Sharma Pandya who indulged herself in fielding. As for Hardik's fiancé Natasa Stankovic, it seems like she is the one who is recording the video. While sharing the clip on Instagram, he captioned it as, "We can have fun indoors too. Please stay home and be safe everyone."
In the video, after they finished their match, the two brothers can be seen cleansing their hands with sanitizer and panning to the camera, Krunal says, "Stay safe everyone." "We urge everyone to avoid going out," Hardik adds in. "You can have fun indoors as well, just like me and my family are having." "We urge everyone to maintain the lockdown and stop the spread of Coronavirus," Krunal says. "Take care guys, Jai Hind," Hardik concluded.
Image source: Instagram/ krunalpandya_official/ hardikpandya93