CRINGE! Matrimonial Ad Seeking Specific Boobs Size, Waist And Feet Size Goes Viral, Netizens Get Furious
A man posted requirements about his future wife having particular boobs and waist size.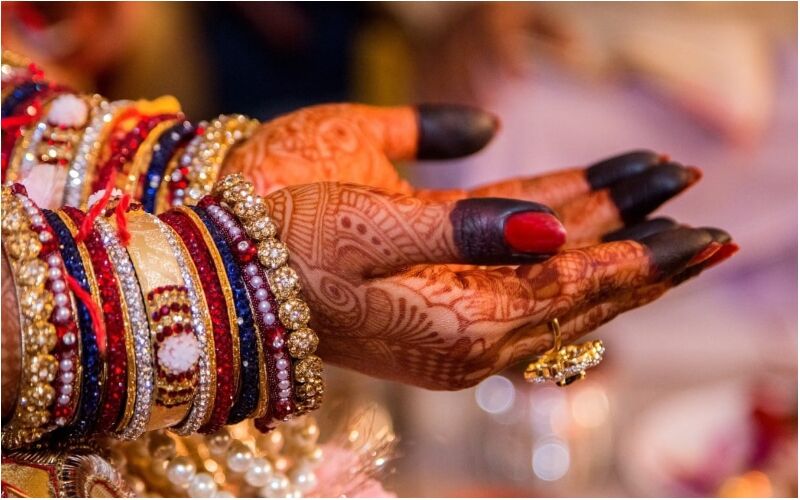 In an unprecedented turn of events, a bizarre matrimonial advertisement has grabbed attention on social media. While matrimonial advertisements genuinely serve the purpose of seeking a bride or a groom, at times they can even turn out to be cringe-worthy.
In the ad, a man posted requirements about his future wife. The person is looking for a woman with particular boobs and waist size. The ad was shared by a Reddit user and in no time, the ad went viral.
In the ad, the man is looking for a woman with "conservative values", "pro-life", "liberal". He wanted a woman with a "height from 5'2 to 5'6 with weight from 105 lbs to 115 lbs, 32b to 32c, waist size 12-16 and feet size 6-7."
Through his matrimonial ad, the man further added that his companion should be "manicured/pedicured and fairly clean." The ad reads, "Your attire should be 80% casual and 20% formal, but should be into wearing costumes in bed. Be trustworthy, honest, and into movies, road trips, and family stuff."
Well, the ad seems to have caught the nerves of the netizens and they vented their disappointment on social media. One Twitter user sarcastically wrote, "I'm here sitting confused if I want idly or dosa and there are people like this." Another Twitter user tagged the matrimonial website in the post and asked for a response.
Necessary action has been taken against the user for violating our User Terms and Conditions. Thank you for bringing this to our notice.

— Betterhalf.ai (@betterhalfai) November 19, 2021
The matrimonial portal, betterhalf.ai, has taken action against the user, who posted the ad.
Image Source: Pixabay