Cristiano Ronaldo Slammed For 'Assaulting' Autistic Boy, His Mother Refuses To Meet Manchester United Star!
Cristiano Ronaldo allegedly assaulted a 14-year-old fan following Manchester United's defeat against Everton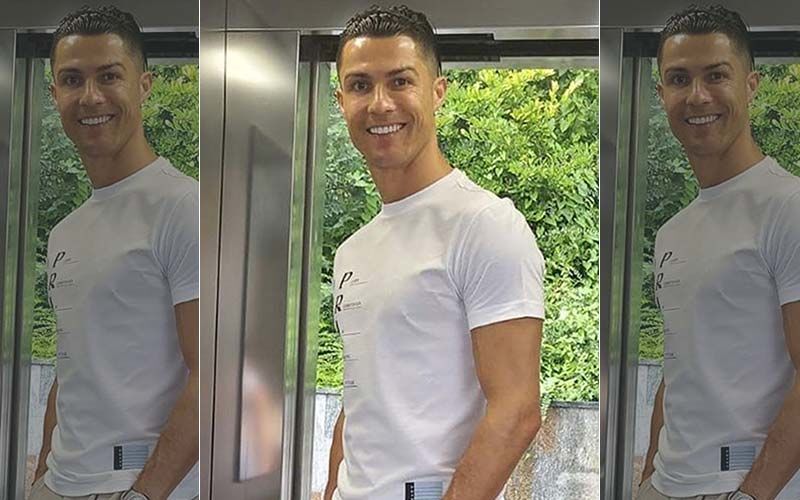 Things don't seem to be going well for Cristiano Ronaldo following Manchester United's defeat in Merseyside on Saturday.

The mother of an autistic boy, who had his phone knocked out of his hand by Cristiano Ronaldo last weekend, has turned down the Manchester United star's offer to meet him and attend an Old Trafford match.
Shortly after United's defeat to Everton on April 9, 2022, Sarah Kelly claimed that she was approached by one of Ronaldo's reps after the star seemed to knock a phone out of her son's hand.
The unfortunate and shocking indecent took place on Saturday, and a frustrated Ronaldo was caught on camera appearing to knock 14-year-old Jake Harding's phone to the ground as he exited the pitch and proceeded down the Goodison Park tunnel.
The video of the Manchester United star smashing the kid's phone went viral and he has been slammed by many. Merseyside Police have stated that they are looking into the incident.
The 14-year-old boy is being identified as Harding and his mother Sarah Kelly described the incident as an 'assault' that left her son, who suffers from autism and dyspraxia, with a damaged phone and a bruise on his hand.
In a statement, police said, "We can confirm that we are liaising with Manchester United Football Club and Everton FC following reports of an alleged assault at the Everton v Manchester United football match at Goodison Park."
The police officials further added, "As players were leaving the pitch at 2.30 pm, it was reported that a boy was assaulted by one of the away teams as they left the pitch. Inquiries are underway and officers are currently working with Everton Football Club to review CCTV footage." They continued, "Anyone with information on this incident is asked to contact Merseyside police social media desk via Twitter MerPolCC or Facebook Merseyside police contact centre quoting reference number 228 of 9 April 2022."
Following the incident, Ronaldo issued an apology on social media, as he wrote on Instagram, "It's never easy to deal with emotions in difficult moments such as the one we are facing. Nevertheless, we always have to be respectful, patient and set the example for all the youngsters who love the beautiful game." He added, "I would like to apologize for my outburst and, if possible, I would like to invite this supporter to watch a game at Old Trafford as a sign of fair-play and sportsmanship."
You all defending Ronaldo are being sentimental. I am a Ronaldo fan also but for him to do such is wrong no matter how you want to view it, for her to refuse the offer is based on her integrity. Ronaldo apologizes publicly but did he do that personally to the victim?

— purepen icon!!! (@purepen1376) April 12, 2022
I cant imagine how he is treating his own daughters and sons if he is showing this kind of behaviour to the public who paid thousands to watch the games.

If premier league doesn't suspend him, I am Boycotting this game.

😔

— pindaPanda▪️핀다판다 (@pindaPanda30) April 12, 2022
I love her courage.
To think that Cristiano Ronaldo actually thought he can just invite the boy to watch another Man United game and all of a Sudden everything will be fine in mind blowing.

— Mmilioma 💙❤️ (@Mmilioma_Jnr) April 12, 2022
Image Source: Instagram