Cristiano Ronaldo Tests Positive For COVID-19; Will Miss Portugal's Nations League Game Against Sweden
Ace footballer Cristiano Ronaldo has tested positive for Coronavirus. The Portuguese Football Federation (FPF) said on Tuesday that Ronaldo is asymptomatic and is in isolation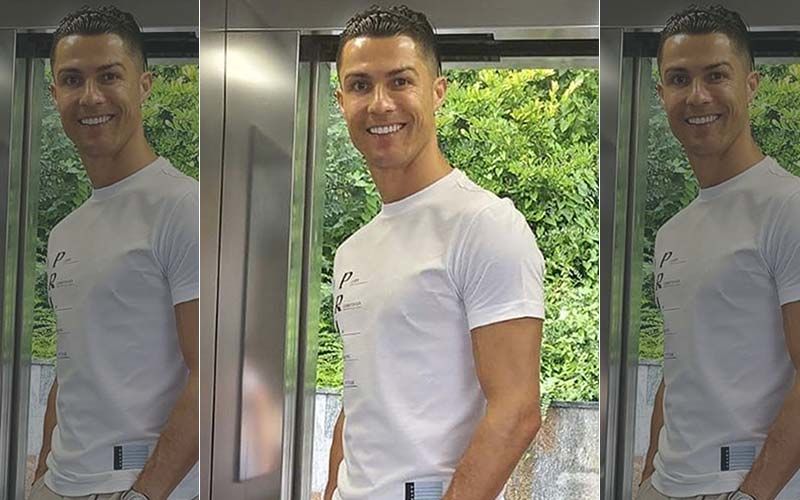 With COVID-19 cases around the world on the rise, there's been a lot of population who have been testing positive for it and so are many celebrities. The most recent one is football superstar Cristiano Ronaldo who has tested positive for COVID-19 while on national duty for Portugal. He was supposed to appear for his country against Sweden in the Nations League game on Wednesday but will miss the game.
In a statement released by the Portugal National team, they said, "Cristiano Ronaldo was released from the work of the National Team after a positive test for COVID-19, so he will not face Sweden. The Portuguese international is doing well, without symptoms, and in isolation. Following the positive case, the remaining players underwent new tests this Tuesday morning, all with a negative result, and are available to Fernando Santos for training this afternoon."
The Juventus forward has been one of the best footballers to have played the game and certainly one of the most celebrated ones of his generation and has a massive fan following. Ronaldo's test results have prompted the federation to conduct tests again for the whole squad. Luckily, the rest of the squad has been found to be negative and the game on Wednesday will go ahead as scheduled.
Ronaldo, who has scored 101 goals for Portugal will be sorely missed and will be a huge absence in the crucial match against Sweden as they're looking to maintain the top spot in the group. They are tied with France at the moment with 7 points each after three rounds.
This positive test will also cast a doubt on Ronaldo's ability to appear for Juventus in their Serie A clash against Crotone on Saturday and their Champions League clash against Dynamo Kiev next Tuesday. People have also been waiting for his clash against Lionel Messi when Juventus are supposed to play Barcelona on 28th October in a Champions League game.
Image Source: Instagram/cristiano